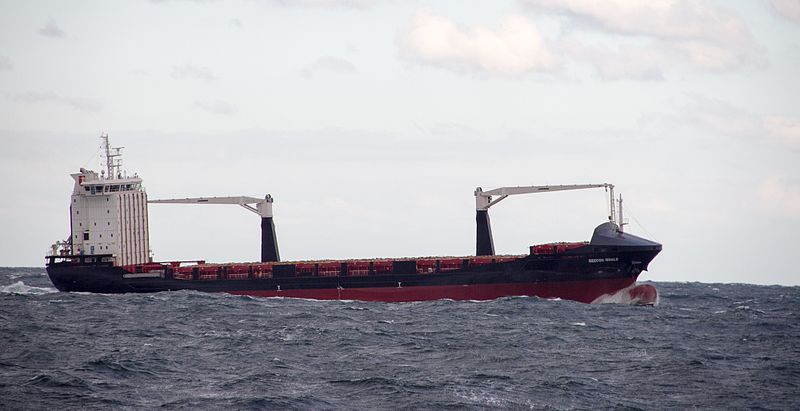 UK-based met-ocean data provider for the marine sector Theyr has joined the national SPace Research and Innovation Network for Technology (SPRINT) business support programme.
As part of the programme, Theyr will collaborate with the University of Southampton to develop an industry-leading marine vessel routing application that is expected to ensure a cleaner future for commercial shipping.
The project will focus on the implementation of real-time space data in the voyage optimisation solutions development, which will be used for commercial vessels.
As part of the project, the high-fidelity met-ocean forecast data will be combined with leading-edge genetic algorithms to develop a route optimisation module.
The module is expected to produce the routes with the highest efficiency for vessels and decrease the emissions of greenhouse gases (GHG).
Theyr will use the 'best-in-class genetic algorithms and optimisation' provided by the University of Southampton to leverage higher fidelity satellite data.
Additionally, Theyr will use the largest academic supercomputer in the UK IRIDIS5 of the University of Southampton to accelerate the verification process.
Theyr CEO David Young said: "We are delighted that this SPRINT project has been given the green light.
"Combining our expertise with the substantial knowledge and resources of the University of Southampton will facilitate the future sustainability of commercial shipping by effectively reducing fuel costs and GHG emissions within the industry through the use of AI and high-fidelity met-ocean data."
University of Southampton Maritime Engineering Group associate professor Dr Adam Sobey said: "This project exploits the very latest in AI through a genetic algorithm developed by my team at the University of Southampton and which shows leading performance on a range of optimisation problems.
"We are developing a set of algorithms, which will increase the fidelity of data that we can use and the range over which we will optimise. This will future-proof the software against these increases in fidelity and provide leading performance over competitor software."
The project received grants from the £4.8m SPRINT programme.