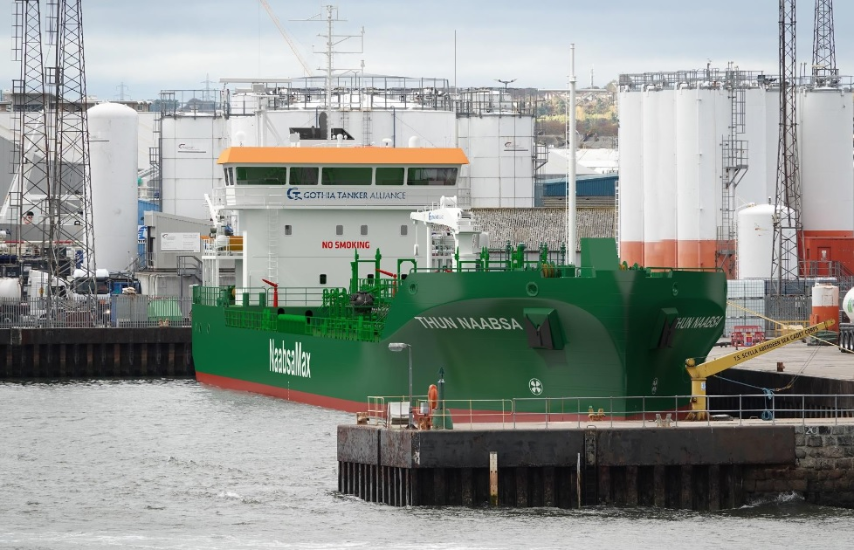 Swedish coastal shipping firm Thun Tankers has awarded a contract to Dutch shipbuilder Scheepswerf Ferus Smit to construct a new 'not always afloat but safely aground' (NAABSA) port max-sized product tanker.
Expected to be delivered by October 2020, the tanker's NAABSA design is ideal for tidal restricted niche ports operation.
Thun Tankers has signed a long-term agreement with UK-based marine fuels supplier Geos Group to charter the vessel.
The 4,250dwt tanker will be built with the aim to optimise the vessel's cargo intake and boost in-port performance.
Thun Tankers COO Joakim Lund said: "We have identified the demand for improved niche size tankers with increased performance and cargo capacity.
"This NAABSA-max tanker will be built to the absolutely latest design, enabling Geos Group Ltd and their clients access to the most efficient transport solution available in this size of shipments."
"We always strive to meet our customers' various demands with tailor-made solutions. With this order, we are delivering on that promise with a purpose-built tanker for our close partner Geos Group Ltd."
Geos Group managing director Barry Newton said: "The new vessel will allow us to focus on enhancing our position as the most reliable bunker supplier in our market by bringing in additional ship-to-ship capability, as well as the option of supplying more niche ports."
In May, Thun Tankers received the first L-Class and second E-Class vessels simultaneously.
The 18,650dwt product tanker Thun Lidkoping is 149.8m-long and the first in a series of five tankers built by Chinese firm Avic Dingheng Shipbuilding.