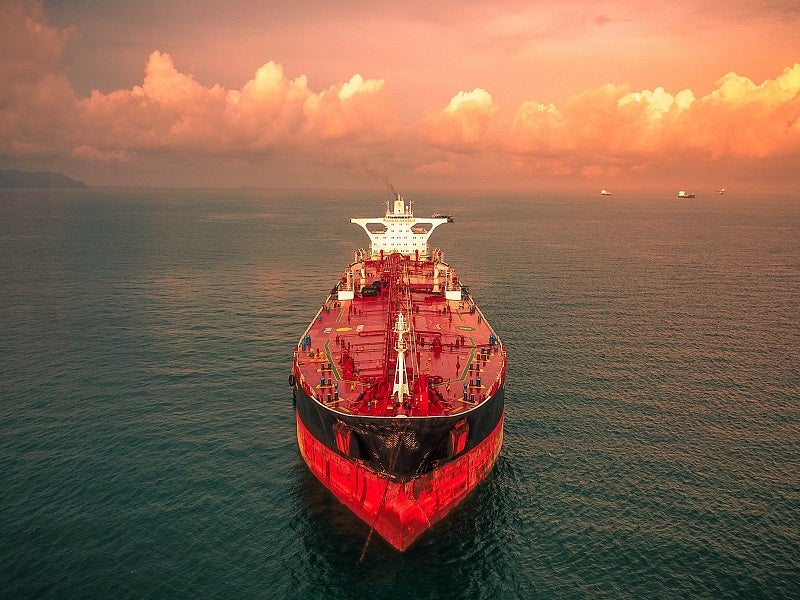 Sweden-based Thun Tankers has announced the launch of its second NAABSA (Not Always Afloat But Safely Aground) product tanker, named Thun Britain, at Scheepswerf Ferus Smit in Leer, Germany.
After its delivery in March, the ship will come under a long-term agreement with UK's Geos Group.
Thun Britain is the second ship in a series of two NaabsaMAX size tankers ordered.
The first vessel, Thun Blyth, was delivered last November and has also been providing services for Geos Group.
Both ships were made by Scheepswerf Ferus Smit in the Netherlands.
As of now, this shipyard has constructed more than 35 ships for the Erik Thun Group.
With better in-port performance, the design of the vessels is claimed to support maximum cargo intake.
Aspects such as new maritime regulations, environmental impact and resource efficiency, were also taken into consideration during the development of the new ships.
Thun Tankers chief customer officer Joakim Lund said: "With two high-quality NaabsaMAX size tankers we can offer increased flexibility in this niche segment. These tankers have been built to the absolutely latest design, enabling Geos Group and their clients with access to the most efficient and sustainable transport solution available in this segment."
Separately, Netherlands-based shipping company Spliethoff has completed two trials using biofuel on its ships, with an aim to cut down its carbon emissions.
Both trials were performed in partnership with GoodFuels, a Netherlands-based provider of sustainable marine fuels.
The first trial involved BigLift Shipping's HTV BigLift Baffin vessel, which was supplied with a blend of 50% fatty acid methyl esters (FAME) based biofuel.
Under the second trial, Spliethoff's MPP vessel, Flevogracht, was bunkered with 100% FAME-based biofuel.
In 2017, Spliethoff ordered six multipurpose ships, which were to be built at the Zhejiang Ouhua Shipbuilding shipyard in China.