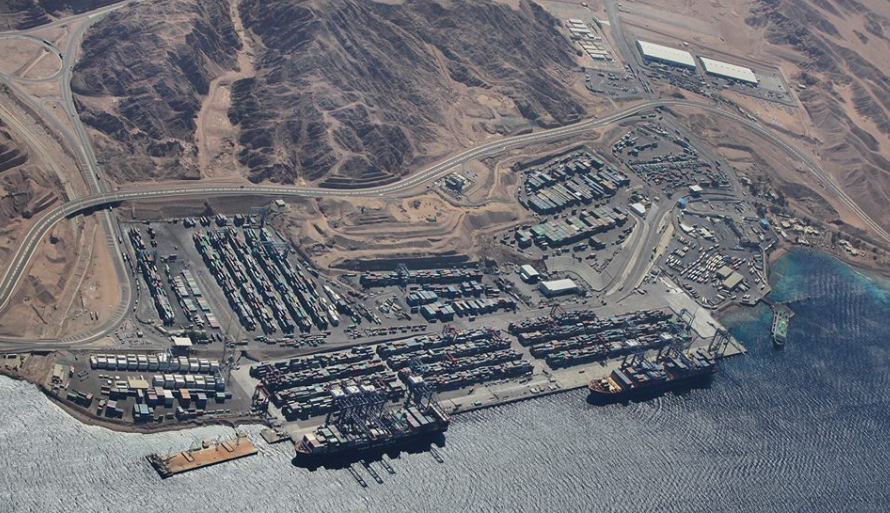 A leak of poisonous chlorine gas from a chemical storage tank has claimed at least 13 lives at Jordan's Aqaba port.
The incident, which also wounded at least 251 people, occurred when a chemical storage tank was dropped onto a ship while being transported.
The incident happened because of a crane breakdown.
Aqaba port's deputy director told the state-owned AlMamlaka TV that an iron rope lifting the tank dislocated while it was being transported.
The tank, which was carrying around 25t of chlorine gas, was bound for Djibouti.
A video released by AlMamlaka TV showed a huge cloud of bright yellow gas overwhelming the dock after the tank fell.
Following the drop, the toxic gas spread across the surrounding area.
According to state media, around 199 people were treated at nearby hospitals. Some of the injured were said to be in serious condition.   
Dr Jamal Obeidat, a local health official, advised residents of the area to stay indoors. The official urged people not to open their windows and doors, reported the Associated Press.
People residing in the city of Aqaba, which is 16km away from the port, were also directed to stay inside.
Jordan's prime minister Bisher al-Khasawneh has called for a probe into the incident.
Chlorine is mostly used in the production of various industry and household cleaning agents.
When kept at a normal temperature and pressure, the chemical takes the shape of a yellow-green gas. It is generally pressurised and cooled during storage and shipment.
If breathed in, swallowed or allowed to interact with the skin, the chlorine reacts with water to produce acids that are harmful to body cells.
Inhaling high amounts of chlorine can also lead to the fatal condition of pulmonary oedema.