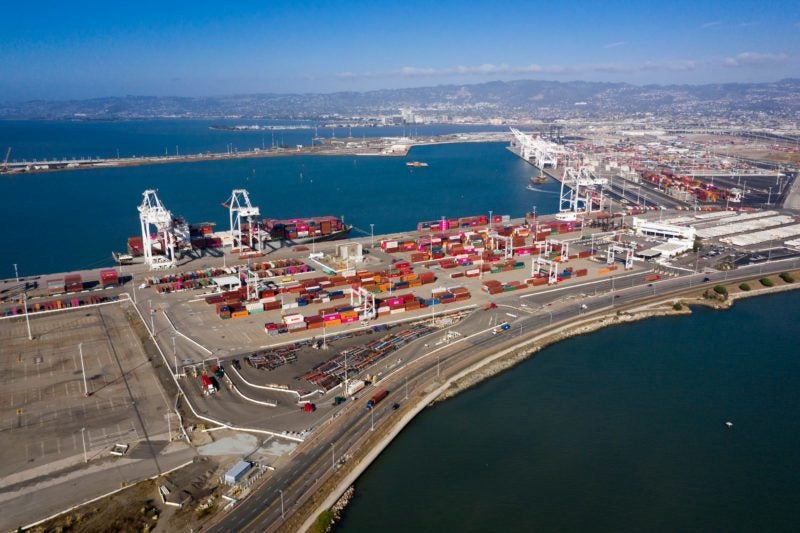 TraPac has completed the expansion of its marine terminal at Port of Oakland in the US with an investment of $67m.
The company has taken two years to complete the waterfront expansion, which has almost doubled TraPac's presence at the port from 66 acres to 123 acres.
Expansion has increased the number of TraPac's ship-to-shore cranes at the terminal from four to seven,  while a third 1,400ft-long dock has been added for berthing of mega container ships.
As part of the expansion, TraPac increased the number of plug-in areas for storing refrigerated containers from 388 to 860.
Under the programme, the company also opened a new gate complex for harbour truck drivers last year and purchased nine new pieces of cargo-handling equipment to lift containers.
TraPac Operations vice-president Brian Bauer said: "We are grateful to dockworkers, truckers, carriers, cargo owners and all of our stakeholders for working with us during this buildout.
"We forecast continued cargo growth in Oakland and we are ready for it."
"We forecast continued cargo growth in Oakland and we are ready for it."
TraPac already received a container vessel Bay Bridge at its newly built Berth 25. During its stay at the terminal, Bay Bridge moored in Oakland's Outer Harbor near the San Francisco Oakland Bay Bridge.
It is estimated that TraPac handles nearly 15% of containerised cargo moving through Oakland.
In 2016, TraPac signed a 14-year-lease with the Port of Oakland, an international cargo and transportation hub established in 1927.