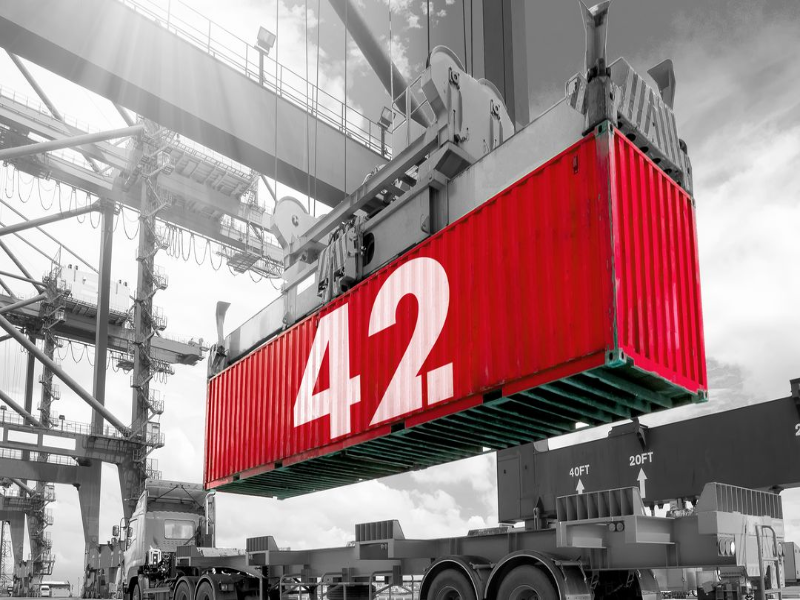 French supply chain technology specialist TRAXENS has joined Port of Rotterdam's #WeAre42 smart container project, which was created to analyse the logistics challenges in the maritime sector.
The move will allow the port to enable autonomous sailing by 2030.
As a project partner, the company will offer its technology to deal with logistical efficiency and sustainability issues.
Traxens managing director Jacques Delort said: "Traxens is the future of digitalisation in the supply chain industry. Our smart technology will gather, generate and aggregate data from Container 42 in this worldwide data finding mission.
"The Port of Rotterdam is one of the leading ports in the world. We are looking forward to working with them to digitally transform multimodal supply chains and improve logistical efficiency."
Traxens' device and communication technology on board Container 42 will produce the Internet of Things (IoT) data via the Traxens Hub platform.
The technology will record acceleration, vibration, position, as well as sound and air pollution, humidity and temperature that the container encounters during its journey.
The solar panel-equipped container will also measure the power produced and utilised for the purpose of data collection.
Fitted with Traxens' technology, Container 42 will be a two-year global initiative.
Port of Rotterdam programme manager Erwin Rademaker stated: "We are very happy to welcome Traxens to the Container 42 journey. We believe the digitisation of Rotterdam's port services will contribute to even safer, swifter and more reliable forwarding of cargo.
"At some point in the future, it will also enable Rotterdam to accommodate autonomous shipping in its port area."
A number of partners support the Container 42 initiative, including Axians, Intel, IBM, Cisco, Esri, HyET Solar, Awake.ai, Betta Batteries, Van Donge & de Roo, Simwave, Kalmar and Shipping Technology and others.