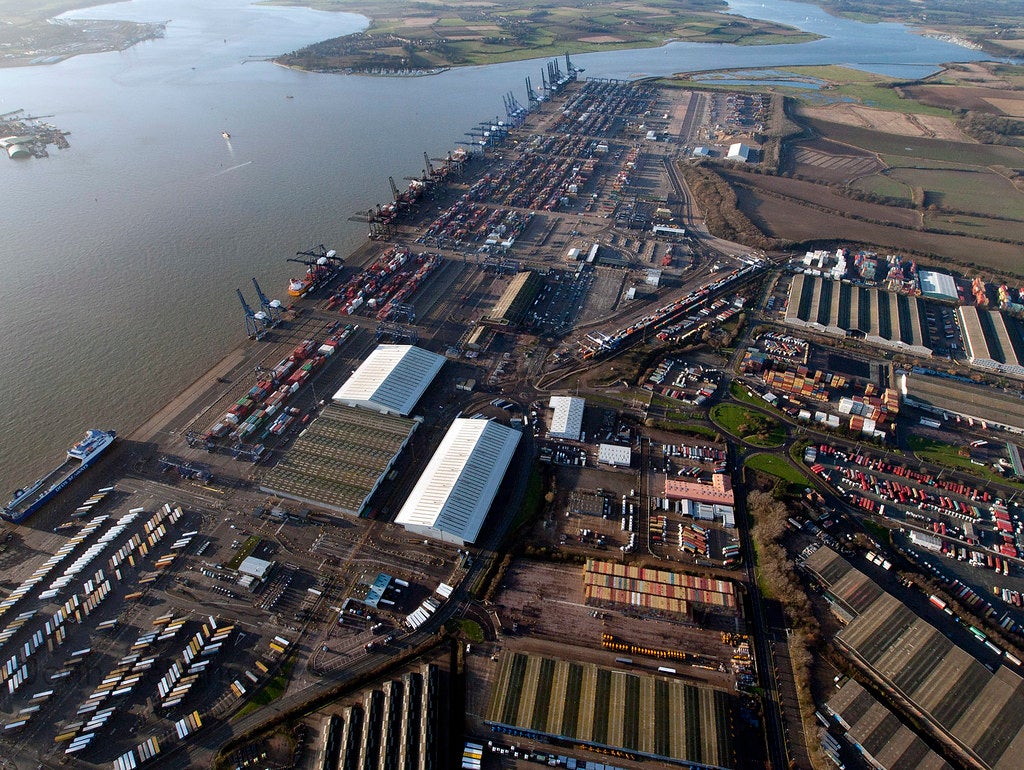 Workers under the trade union Unite have commenced an eight-day strike, demanding a hike in pay amid the soaring cost of living, at the UK Port of Felixstowe, reported the BBC.
It is said to be the first such disruption to the port since 1989.
The strike at the UK's largest container port is a result of failed talks between the union and The Felixstowe Dock and Railway Company.
The company had offered a 7% pay rise and a single payment of £500.
According to the union, the offer is 'significantly below' the real inflation rate of 11.8%.
More than 1,900 workers, including crane drivers, machine operators and stevedores, will join the industrial action and halt operations at the port.
This is likely to affect the UK's supply chain, as well as the logistics and haulage sectors.
Unite general secretary Sharon Graham said: "Felixstowe Docks and its associated companies have been prioritising profits and dividends instead of giving their workers a decent share of the pie.
"Instead the company is siphoning off tens of millions of pounds offshore to its Hong Kong-based parent company (CK Hutchison Holdings) almost every year."
According to Graham, the 'enormously profitable' Felixstowe docks 'made £61m in profits in 2020'.
She added: "So Hong Kong shareholders are getting a bonanza pay-out, while the company weeps 'crocodile tears' claiming that they can't pay a decent pay rise here and essentially asking workers to accept a pay cut."
Meanwhile, port spokesman Paul Davey, speaking to the BBC, said that the offer meant a wage hike of 8.1% to 9.6%, as against the average national pay rise of 5%.
According to Davey, the offer was 'very fair' in the face of a shrinking economy and looming recession.
In a statement, The Port of Felixstowe expressed disappointment over Unite not opting for 'constructive discussions to find a resolution'.
The port authorities said: "The port regrets the impact this action will have on UK supply chains…there will be no winners from this unnecessary industrial action."
The Port of Felixstowe reportedly handles nearly half of the container freight that enters the UK.