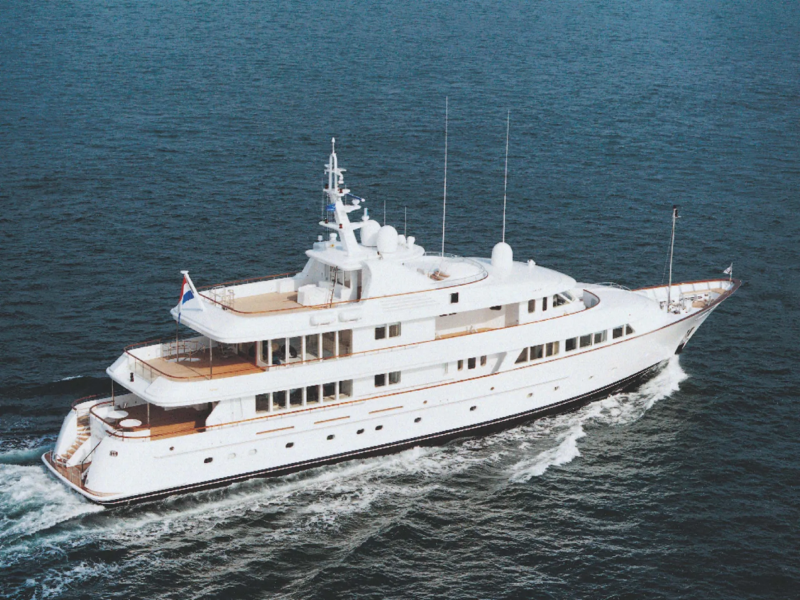 Understand the impact of the Ukraine conflict from a cross-sector perspective with the Global Data Executive Briefing: Ukraine Conflict
---
The US Department of the Treasury's Office of Foreign Assets Control (OFAC) has expanded its sanctions on yachts linked to Russian President Vladimir Putin and his elite circle as its Ukraine offensive continues unabated.
The move to clamp down on these luxury assets is part of the US' strategy to degrade the crucial networks used by the elites Russia to conceal money.
Monaco-based yacht brokerage Imperial Yachts has been named in this fresh crackdown.
The company, which also has an office in Moscow, offers yacht-related services to Russia's elites including people close to Putin.
It delivers various services linked to superyachts such as design, order, charter, and management.
Superyachts can be chartered via businesses such as Imperial Yachts when they are not used by their owners.
Imperial Yachts carries out business with US-designated oligarchs. It is expected to offer management services to at least one yacht linked to an OFAC-designated individual.
OFAC also sanctioned Imperial Yachts' Russian CEO Evgeniy Borisovich Kochman for working in the marine sector of the Russian Federation economy.
Besides, it announced Flying Fox as blocked property in which Imperial Yachts owns a stake.
The US regulator also sanctioned a $65m yacht called Sea Rhapsody, which is linked to VTB Bank's CEO Andrei Kostin.
Furthermore, OFAC included two additional yachts, named Shellest and Nega, related to Putin, in the sanctioned list.
Both the yachts are owned by the Russian company Non-Profit Partnership Revival of Maritime Traditions (Revival of Maritime Traditions) and its Russian subsidiary Limited Liability Company Gelios.
Additionally, OFAC sanctioned Russia-flagged Graceful and Cayman Islands-flagged Olympia, in which Putin has a stake.