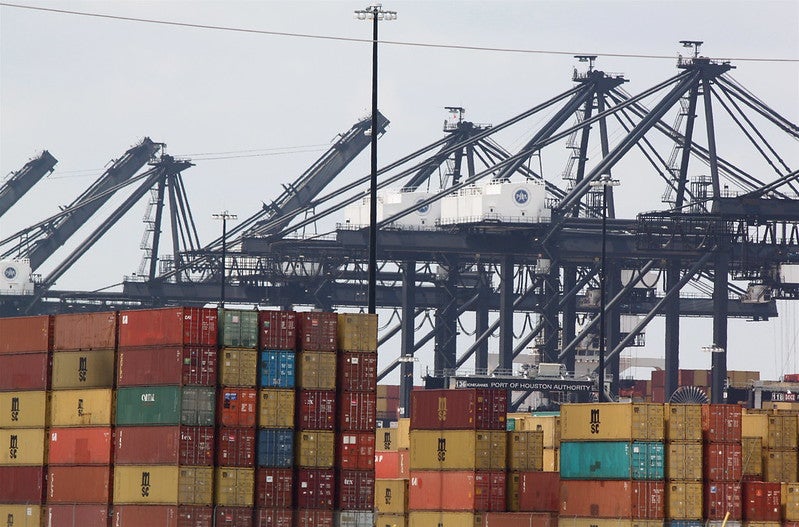 The US Department of Transportation's (DOT) Maritime Administration (MARAD) has awarded a $39m grant for two ports in Texas.
The grant was formally announced by US Transportation Secretary Elaine L Chao at Port Houston along with Port Houston officials.
The grant is a part of the $280m discretionary grant funding announced last month. The funding was awarded to the ports in the country under the Port Infrastructure Development Program.
Elaine L Chao said: "Ports are gateways to the world and port infrastructure investments will improve the regional economy, increase productivity and economic competitiveness and create more jobs."
The Port Houston has been allocated over $21.8m to develop a wharf at the Bayport Terminal from a 1,000ft green space site.
The project will include the erection of a crane rail to enable the cranes to carry out work in the new wharf area.
With the project, the terminal is expected to accommodate 2.4 million twenty-foot equivalent units (TEU) of container ships each year.
The Port of Corpus Christi has been allocated $17.6m for Phase 1 to renovate docks at the Avery Point terminal.
The terminal is predominantly used to transload petroleum products by many of the port customers.
After the project completion, the Oil Dock 3 capacity will be doubled, which will enable the port to meet the growing demand for berth space for refined petroleum product exports. The project is located in the Opportunity Zone.
The Port Infrastructure Development Program provided grants to 15 projects, of which six are in the Opportunity Zones.
Maritime Administrator Mark H Buzby said: "We are very excited to have the opportunity to work more directly with America's ports to enhance their facilities.
"The grants awarded will ensure that these facilities are operating at their highest, most productive capacities."
In January, MARAD announced plans to provide $19.6m in federal funding for small US shipyards.