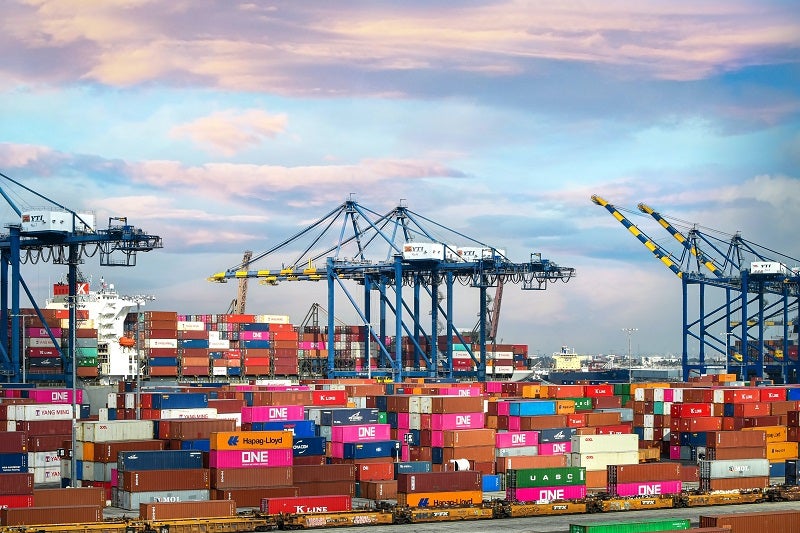 The US administration has unveiled a Port Action Plan to support the overhaul of coastal ports, inland ports and waterways, and freight networks across the country.
This $17bn revamp, which is part of the recently announced $1tn Bipartisan Infrastructure Plan, covers a set of 'concrete' measures.
The plan is expected to advance port infrastructure grant awards, raise federal flexibilities for port grants, introduce new construction projects and launch the first round of expanded port infrastructure grants funded through the Bipartisan Infrastructure Deal.
The investments in ports and waterways will help ease supply chain congestion, generate job opportunities and improve long-term supply chain resilience.
A focus on backing 'creative' solutions to combat supply chain disruptions by enabling 'flexibility' in port grants will be part of immediate actions.
Port authorities in the country will be allowed by the US Department of Transportation (DOT) to redirect project cost savings toward solving supply chain issues.
To minimise congestion at the Port of Savannah, the Georgia Port Authority pop-up container yards project will receive funding under the immediate plan of action.
This will enable the Georgia Port Authority to reallocate more than $8m for transforming the current inland centres into five pop-up container yards in Georgia and North Carolina.
Within the next 45 days, the administration will introduce programmes with more than $240m in grant funding to upgrade ports and marine highways.
The DOT will grant $230m in funding to the Port Infrastructure Development Grant programme and $13m to the Marine Highway Programme with an aim to back waterborne freight services.
In the next 60 days, it will recognise projects for construction by the US Army Corps of Engineersat at coastal ports and inland waterways.
Under this plan, more than $4bn will be allocated for renewing old infrastructure and deepening harbours for larger cargo vessels.
Furthermore, within the next 90 days, important ports will be expanded and modernised.
This plan will allocate $3.4bn to enhance obsolete inspection centres and enable more 'efficient' global trade through both northern and southern borders.
A competition for the first round of port infrastructure grants sponsored through the bipartisan infrastructure deal will also be launched in the next 90 days.
In addition, the DOT plan to announce further funding of more than $475m for port and marine highway infrastructure.