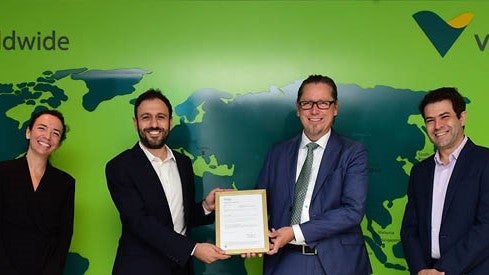 Brazil-based mining firm Vale has received approval in principle (AiP) from Norwegian classification society DNV for its design of a Type B tank and multi-fuel containment system for ships that can run on liquefied natural gas (LNG), methanol or ammonia.
Under a joint industry project (JIP), the system has been designed in partnership with DNV, Norwegian ship designer Brevik Engineering and cryogenic insulation solutions provider Passer Marine AS.
The new system is expected to help Vale store and use different types of fuel for vessels that the company charters in the future.
Vale is currently involved in the development of a pilot project for the deployment of the system on one of its existing Guaibamax vessels.
DNV's assessment of the Vale system is said to be in line with all the applicable ship regulations.
The multi-fuel tank system is part of Vale's Ecoshipping Programme, which aims to lower the firm's carbon emissions by incorporating new technologies.
Vale shipping technical manager Rodrigo Bermelho said: "The multi-fuel tank system removes some of the main barriers to the adoption of alternative fuels, which include regulatory and infrastructure uncertainty in defining the optimal fuel.
"Our fleet is comprised of a large portion of young very large iron ore carriers, and futureproofing must be at the core of our decision making. This technology provides each vessel the flexibility for whichever fuel is best suited for their trade."
Last month, Korea Shipbuilding and Offshore Engineering (KSOE) and its subsidiary Hyundai Heavy Industries (HHI) secured AiP from DNV for their new waste heat-derived LNG fuel supply system.