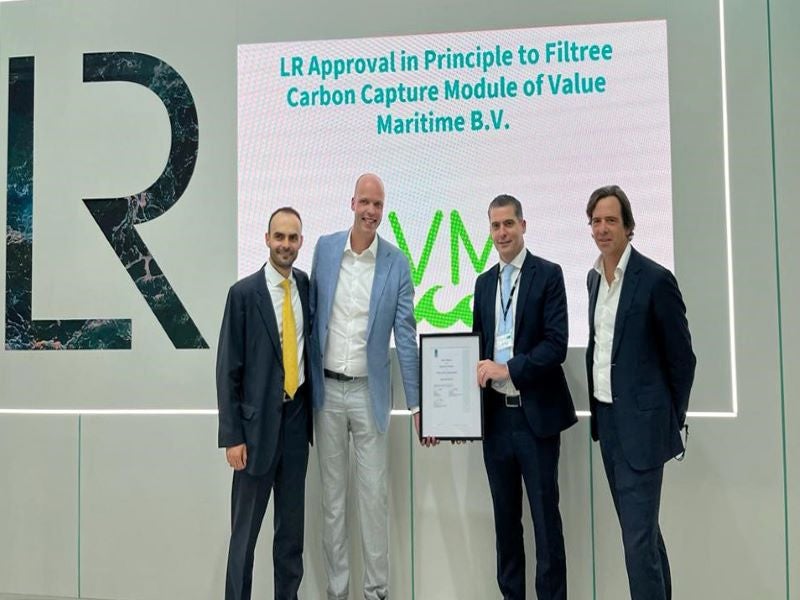 Value Maritime has received approval in principle (AiP) from Lloyd's Register (LR) for its carbon capture and storage (CCS) system.
Known as Filtree System, the prefabricated gas cleaning system will be equipped on two Eastern Pacific Shipping (EPS) medium range (MR) Tankers.
With the capacity to filter sulphur and 99% of particulate matter, Value Maritime's CCS system will help significantly cut down greenhouse gas (GHG) emissions.
The CCS system features a carbon capture module, which captures CO₂ in a special chemical that allows it to be stored in a large, purposely converted, on-board tank.
When the tanks are full, the chemical will be discharged at port, and the CO₂ will be released for re-use by CO₂ customers and 'injection into carbon sequestration networks'.
Lloyd's Register COO Mark Darley said: "With installation on the Pacific Cobalt and Pacific Gold making them the largest ocean-going vessels to be fitted with CCS technology, EPS are taking tangible steps to reduce CO₂ emissions in the shipping industry."
Separately, Empresa Naviera Elcano secured AiP from LR for its patented steam-to-hybrid conversion design, which converts steam turbine liquefied natural gas (LNG) carriers to a dual-fuelled propulsion system.
The conversion includes modifying the propulsion and electrical power generation systems to upgrade the vessels from steam-powered to a hybrid system, which uses a steam turbine and dual fuel generator.
The dual fuel generator will deliver electrical power to the ship's switchboard with an electric propulsion motor linked to the ship's propulsion gear box/shaft.
Furthermore, the hybrid system features devices that can recover energy from the exhaust gases of the dual fuel generator as well as the engine cooling systems, which can then be incorporated into the existing steam plant systems.
LR chief commercial officer Andy McKeran said: "Around a third of the LNG fleet stand to benefit from this technology solution that has been developed by Elcano."