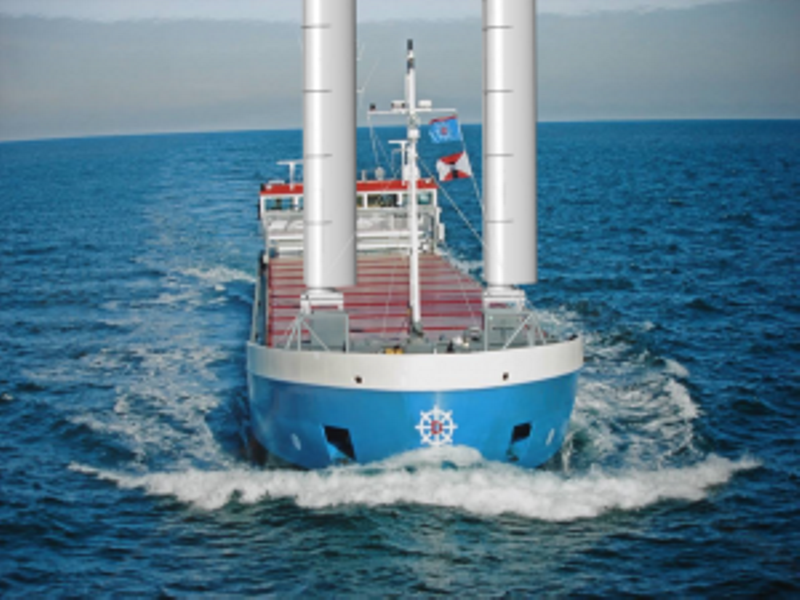 Netherlands-based Jan van Dam Shipping has awarded a contract to eConowind for the supply of the wind-assisted propulsion system Ventifoil.
The system has been selected to be installed on 3,600DWT general cargo vessel MV Ankie.
This is eConowind's first commercial order for its Ventifoil system that completed the testing process earlier this year.
The Ventifoil units are modular and shaped as a non-rotating wing element with vents and an internal fan.
The system features two 10m wings with two 6m extensions to reduce cargo vessel's motor power.
eConowind CEO Frank Nieuwenhuis said: "We are seeking 'econology' for shipping, good for ecology but must be economical as well.
"After several years of development and testing, we are very happy to take this next big step – a first commercial installation to show that saving energy and emissions can mean saving money at the same time.
"We are confident that such an innovative company as van Dam Shipping will manage to get the most out of the system and we are really excited to share the results in the coming months."
The system took three years to develop and received financial assistance from the EU.
van Dam Shipping owner Jan van Dam said: "We expect the reduction in fuel costs over a period of approximately three years will equal the costs of the system and, thus, fulfil our dream of using the wind again in modern shipping, which has been 40 years in the making."
The delivery of the Ventifoil system is scheduled for the fourth quarter of this year.