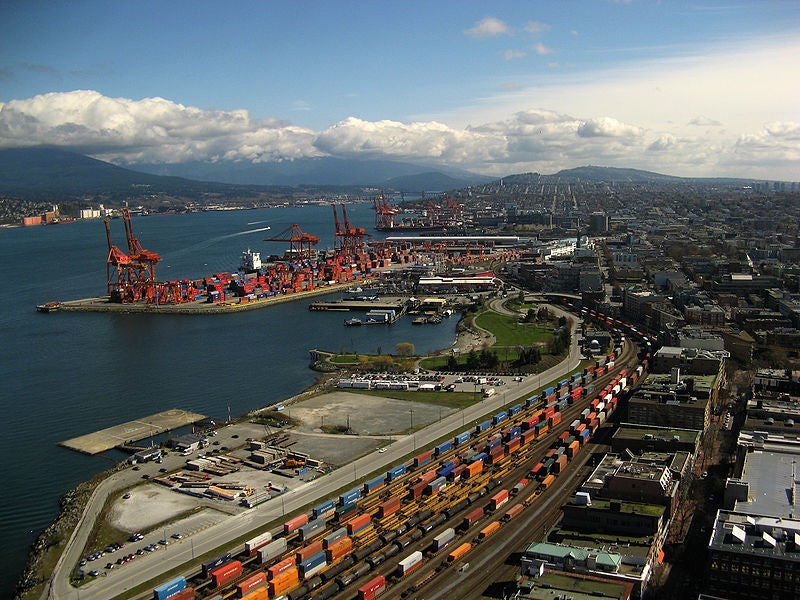 The Vancouver Fraser Port Authority has secured more than C$100m from the Government of Canada's National Trade Corridors Fund to support trade-enabling infrastructure.
The funded projects were identified in the Greater Vancouver Gateway 2030 Strategy, a strategic plan developed by the Gateway Transportation Collaboration Forum.
Forum members include Transport Canada, the BC Ministry of Transportation and Infrastructure, the Vancouver Fraser Port Authority, TransLink and the Greater Vancouver Gateway Council.
Through collaborative efforts, the forum ensures that the Greater Vancouver gateway is ready to manage growing trade.
Vancouver Fraser Port Authority president and CEO Robin Silvester said: "As a Canada Port Authority, our job is to make sure the port is ready to handle Canada's growth in trade, but we are also undertaking a number of projects beyond the port to improve the flow of goods and seek to alleviate the impacts of growing trade on local communities.
"With this federal funding, we are able to take on five new projects that will enable us to continue this critical work. We are pleased to have continued recognition from Minister Garneau and the federal government of the important role this region plays in the country's economy."
Last year, the Vancouver Fraser Port Authority secured over C$200m through the National Trade Corridors Fund for its infrastructure projects.
The Port of Vancouver, which supports trade between Canada and more than 170 world economies, is Canada's largest port and the third-largest in North America. It is used by a variety of vessels, including container ships, cruise ships, bulk carriers, automobile carriers, breakbulk carriers and tankers.
Additionally, the port facilitates the trade of almost C$240bn in goods, as well as 115,300 jobs, C$7bn in wages, and C$11.9bn in gross domestic product (GDP) across Canada.