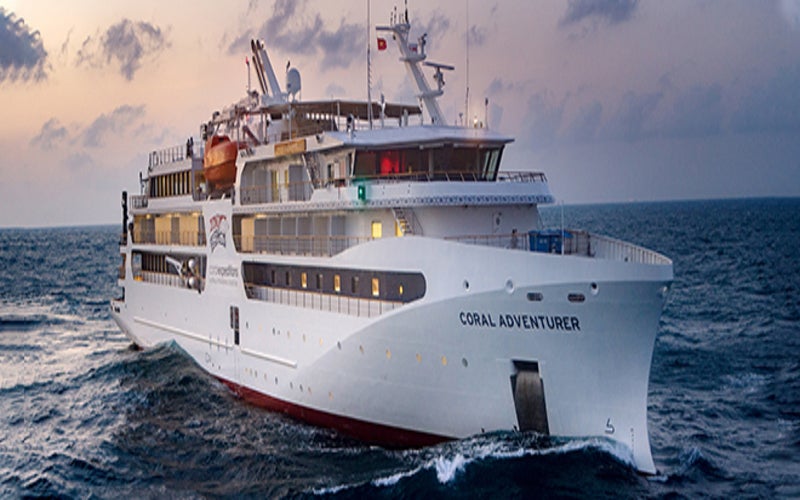 Designer and shipbuilder Vard has secured a contract from Australian expedition cruise operator Coral Expeditions to build a second expedition cruise ship.
The latest contract award comes after the delivery of the first Vard ship, the Coral Adventurer, in April from Vard's Vung Tau shipyard located in Vietnam. It has already started commercial operations in the Asia-Pacific region.
Under the contract, the second ship named Coral Geographer will be 93.4m-long with a capacity of 120 passengers.
Construction of the second ship has started at Vard Vung Tau shipyard and is scheduled to be delivered by the fourth quarter of next year.
The ship has been designed by Vard Design in Norway in close association with the client.
Featuring advanced expedition tender capabilities, the vessel has accommodation across four decks and other areas designed for passenger comfort and socialisation.
Coral Expeditions executive director Paul Chacko said: "Coral Adventurer replicated the proven layout, look and feel, and expedition tender capabilities of our other three ships but added new amenities such as a passenger elevator, gym and an open galley to enhance the guest experience. The ship features Australian-designed interiors with natural stone and timber.
"Coral Geographer will continue that style and further build out our bluewater fleet. Our company has been operating expedition cruises for 34 years and we were clear about what we wanted.
"Construction of the second ship has started at Vard Vung Tau shipyard."
"It was important to choose a shipyard that understood our high ambitions and had the capability, expertise and infrastructure to help us realise them."
In addition to constructing the Coral Adventurer hull, the Vard Vung Tau shipyard completed the outfitting, installation, testing and finalising.
The interior for 1,271 deadweight tonne ship has been supplied by Vard Accommodation.