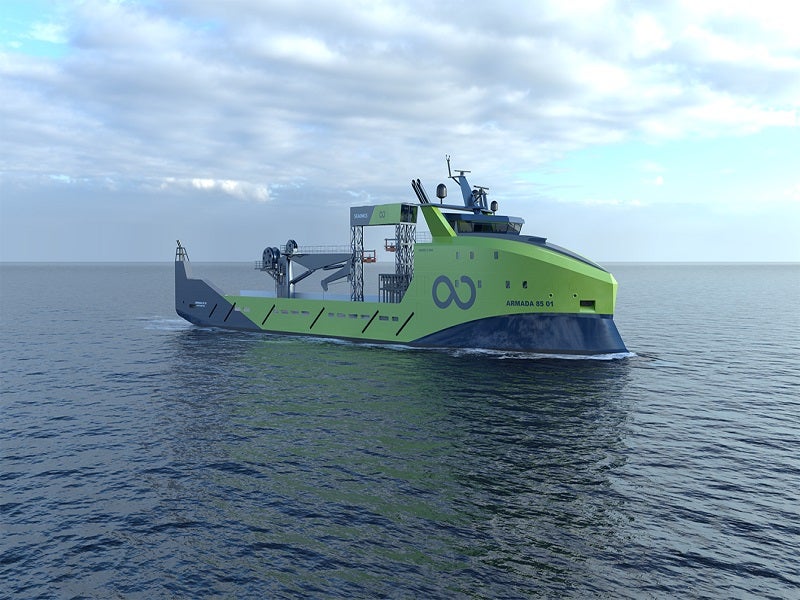 Fincantieri subsidiary Vard has secured a contract to design and build six marine robotic vessels for Ocean Infinity.
After delivery, Ocean Infinity's 'Armada' fleet will increase to 23 ships, making it the largest in the world.
These 85m ships will be constructed at the shipyard Vard Vung Tau in Vietnam, with delivery slated for 2025.
The first ships will be equipped with a complete suite of new technology and equipment.
The integration will take place at a Vard shipyard in Norway that will make use of the company's international integrated value chain.
These newbuilds will sail from shore and be designed to eventually operate on green ammonia.
Vard offshore and specialised ships business area general manager Fredrik Mordal Hessen said: "This contract addresses the core of Vard's mission and strategy to enable sustainable maritime operations together with our customers and further strengthens our partnership with Ocean Infinity.
"Advanced equipment integration and remote operation is becoming a reality for the maritime industry. Vard Design, Vard Electro, Seaonics and our shipyards have joined forces to enable the required integration, demonstrating the strength of our fully integrated value chain."
In November 2020, Vard received a contract to design and develop eight 78m vessels.
The first four ships are under construction, and steel cutting for the fifth vessel recently took place at Vard Vung Tau.
Last September, Ocean Infinity chose Valeport to offer sound velocity and bathymetric data for its Armada fleet.