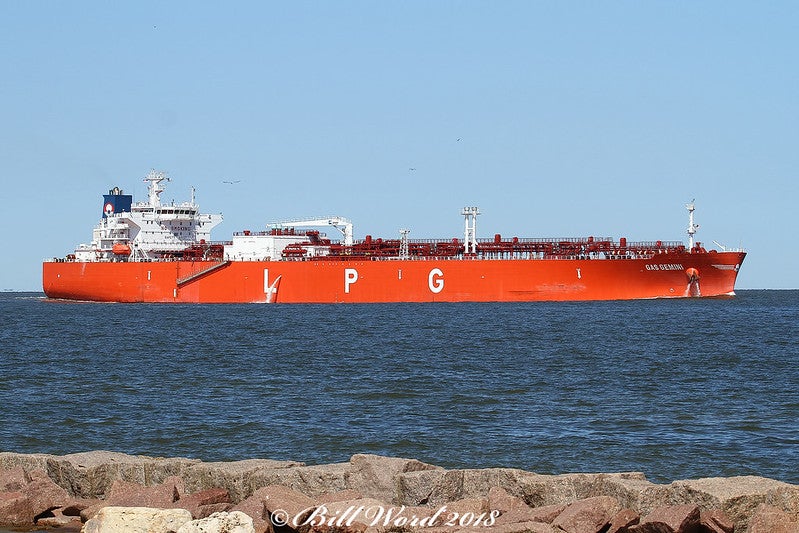 Global liquefied petroleum gas (LPG) vessel owner and operator BW LPG has completed the sale and delivery of its vessel, Berge Summit, to the new owner.
Built in 1990, Berge Summit has a carrying capacity of 78,489 cubic metres (cbm). For the last five years, the ship was used as an LPG floating storage for a gas-to-power project.
The company will receive approximately $9m in liquidity and expects net book gain of $4m.
BW LPG CEO Anders Onarheim said: "The successful completion of this transaction is in line with our asset management strategy. BW LPG now owns and operates a fleet of 46 modern VLGCs with an average age of 8.7 years.
"12 of these vessels are scheduled for LPG dual-fuel engine retrofitting in 2020 and 2021, making them the most environmentally friendly VLGCs in the world."
In a separate development, Cryopeak LNG Solutions and Island Tug & Barge have signed a memorandum of understanding (MoU) to provide liquefied natural gas (LNG) bunkering services in Southwest British Columbia, Canada.
The two companies have developed a 4,000m3 articulated tug and barge design, which will be in operation in 2023.
The project is an important breakthrough for LNG bunkering in Western Canada as it allows shipping companies to obtain a fuel source, which is cheaper and more environmentally sustainable.
Cryopeak CEO Calum McClure said: "We are excited to partner with Island Tug & Barge to combine ITB's marine operations expertise with Cryopeak's expertise in LNG distribution and project development. We look forward to developing this initiative and supporting the use of LNG as a marine fuel on the West Coast."