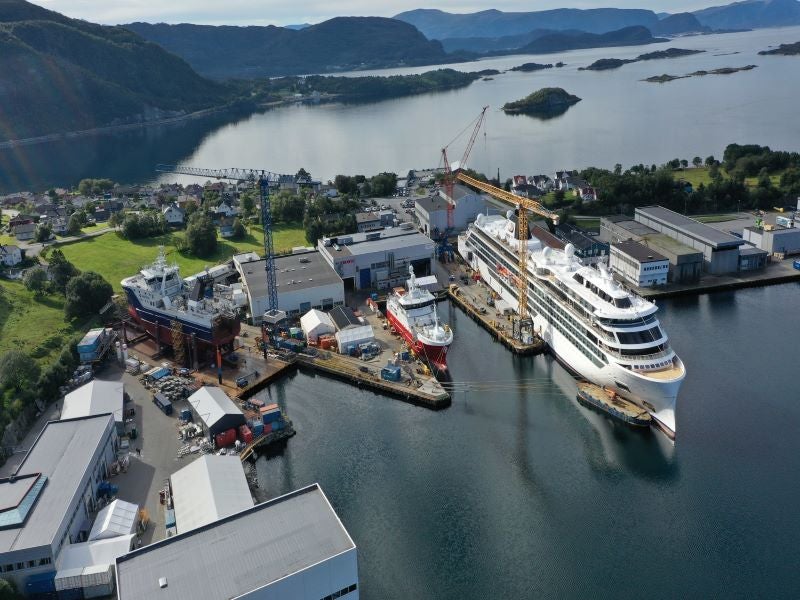 Switzerland-based Viking has taken delivery of its second purpose-built expedition ship, dubbed Viking Polaris, at Fincantieri's VARD shipyard in Søviknes, Norway.
Last December, the company took delivery of its first expedition ship, named Viking Octantis, which is presently sailing in the Great Lakes.
The new expedition ship will cruise to Amsterdam and then on to South America.
The Polar Class Viking Octantis and Viking Polaris can each accommodate 378 guests in 189 staterooms.
Viking Polaris features a panoramic auditorium called Aula, an outdoor lounge area known as Finse Terrace, and an in-ship marina called Hangar.
The new ship also has a forward-viewing platform called Bow and 380ft² Science Lab that features wet and dry laboratory facilities for carrying out a range of research activities.
It also features an Expedition Central hub where the expedition team can consult with guests on their expedition activities.
Other features include The Nordic Spa, Explorers' Lounge, Living Room, Nordic Balcony and Expedition Ship Suites, as well as a modern restaurant.
Viking chairman Torstein Hagen said: "Today is a proud day for the Viking family as we welcome the Viking Polaris to our fleet.
"These are phenomenal ships, and we are very pleased with the positive reception from guests during the first season of our new expeditions."
"The great explorer, Ann Bancroft, has honoured us by serving as godmother to the Viking Polaris, and we look forward to welcoming her first guests on board later this week."
Earlier this month, Fincantieri announced that it will construct four more ships for Viking in a deal valued at around €1.7bn.