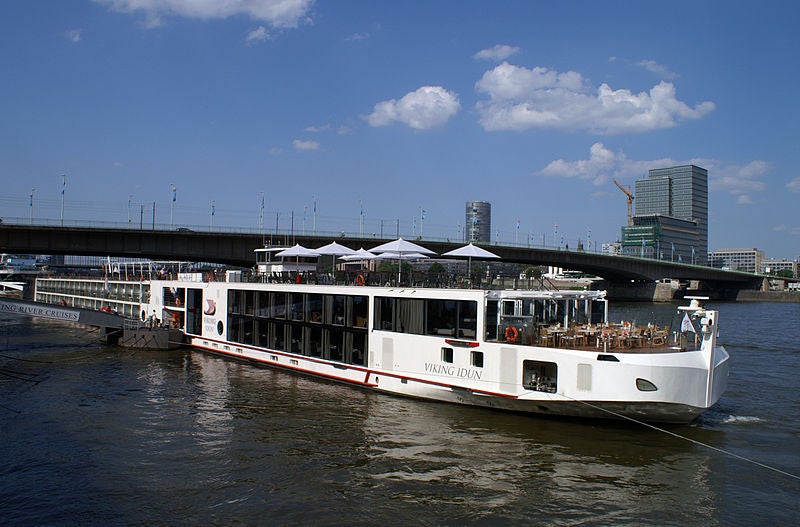 ---
Visit our Covid-19 microsite for the latest coronavirus news, analysis and updates
---
Follow the latest updates of the outbreak on our timeline.
---
Cruise operator Viking has announced a temporary operation suspension across the world until 1 May in response to the coronavirus (Covid-19) pandemic.
Coronavirus originated in Wuhan, China, and has spread to 113 more countries, prompting the World Health Organization (WHO) to declare the disease a global pandemic.
In a letter sent to passengers booked on upcoming trips, Viking chairman Torstein Hagen said that the company will temporarily suspend river and ocean cruise operations from 12 March to 30 April 2020.
Customers who had booked a cruise during the window will receive a voucher valued at 125% of what they paid to re-book a cruise within 24 months. They can also ask for a full refund.
Hagen said: "I am sure you recognise that Covid-19 has made travel exceedingly complicated. An increasing number of ports, including Venice, Monte Carlo and Bergen, have temporarily closed to cruise ships. Major attractions such as the Vatican and other museums have been closed and some countries are imposing restrictions on public gatherings and visitors.
"I am writing today because the situation has now become such that operating as a travel company involves significant risks of quarantines or medical detentions, which could diminish the travel experiences for which our guests have been planning."
In early 2022, the company plans to launch its expedition journeys to the Arctic, Antarctica and North America's Great Lakes.