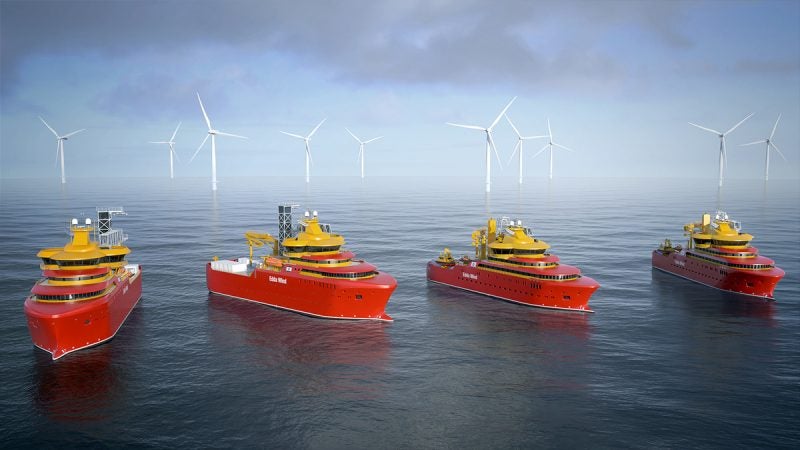 Voith has received a contract to supply eight electric Voith Schneider Propellers (eVSP) to Norwegian shipping company Ostensjo.
It is expected to lead to the energy-efficient and resource-saving operation of the four offshore wind supply vessels.
The ships will be constructed in Spain and are equipped for CO₂-neutral hydrogen technology application.
eVSP offers high efficiency and reduces complexity. It is because the permanent-magnet synchronous motor is integrated into the propeller.
It also offers accurate dynamic positioning (DP) under harsh environmental conditions along with very fast starting and leaving of the wind turbines and quick transfer in the offshore wind farm, which are considered to be important factors.
According to comparative calculations, VSP-driven ships can manoeuvre safely at higher wave heights.
VSP can reduce the ship's rolling motions by approximately 70% when the ship is moving or when stationary.
In a statement, Voith said: "The electric Voith Schneider Propellers are also characterised by very high efficiency and are optimally integrated into the ship's design.
"In model tests with ducted screw propellers, an average advantage of 15% for the eVSP was measured with regard to power requirements in transit.
"The electric version of the VSP is also characterised by lower fuel consumption in dynamic positioning because it acts very quickly against the disturbing wind, wave and flow forces."
In April last year, Voith delivered and installed the first two US-made VSP units in the North Carolina Department of Transportation's (NCDOT) Rodanthe ferry.