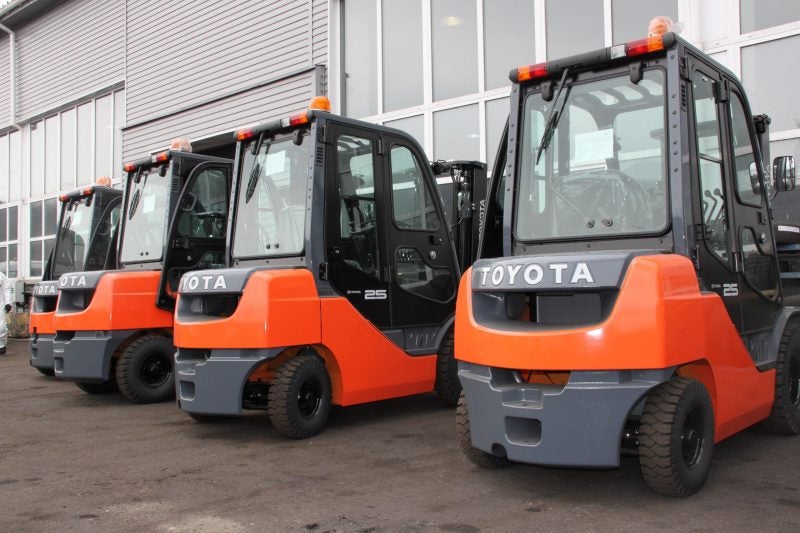 Russia's Global Ports company Vostochnaya Stevedoring Company (VSC) has added four new TOYOTA forklifts to its equipment fleet.
VSC is considered to be the biggest container terminal in the Russian Federation's Far East Region.
The equipment was added as part of its handling equipment and operating facility upgrade programme, which is expected to boost the efficiency and cargo handling speed.
Currently, VSC has 28 forklifts that have a capacity of 1.5t to five tonnes.
The new forklifts will replace four old forklifts and will be used for terminal services operations. They have a capacity of 1.5t to three tonnes.
The forklifts can operate indoors and outdoors, even in a salty marine air environment.
They adhere to the safety requirements and are equipped with Stage IIIA/Tier 3 environmental safety class engines.
They also feature comfortable heated control cabins with adjustable seats.
This year, the container terminal plans to install two new rubber-mounted gantry cranes (RMGs). Each of the cranes will have a capacity of 50t.
The addition of the new cranes will boost the terminal's 'handling speed and container stacking height to 6+1'.
It also plans to add six tractor vehicles and six new semi-trailers with a capacity of 60t for the tractors that are already delivered.
Last month, Global Ports Investments started using the new Liebherr LHM 550 mobile harbour crane at the Greater Port of Saint Petersburg's Petrolesport terminal (PLP).