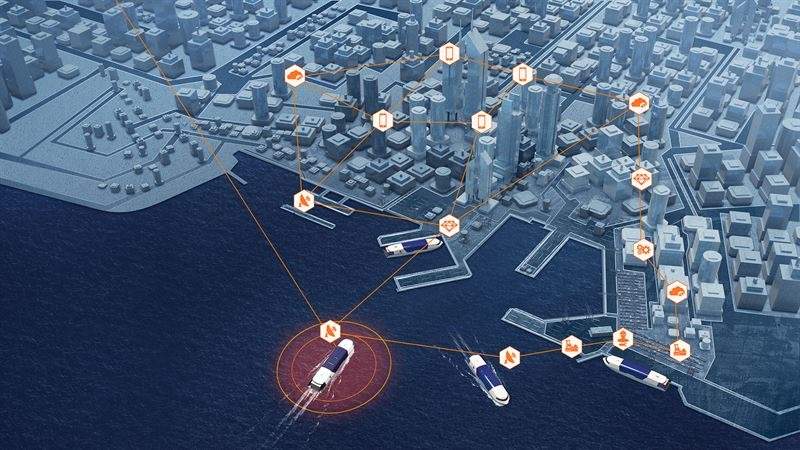 Wärtsilä is set to purchase UK-based marine navigation solutions provider Transas for €210m, in order to help accelerate the former's Smart Marine Ecosystem vision.
Scheduled to be completed by the second quarter of this year, the proposed deal is expected to allow Wärtsilä to establish an ecosystem that is digitally connected across the entire supply chain through secure, smart and Cloud-based applications.
Transas was formed in 1990 to provide a range of marine navigation solutions, including complete bridge systems, digital products and electronic charts.
The company also provides ship traffic control, training and simulation services, as well as monitoring and support. It employs the latest machine learning and artificial intelligence (AI) to create a unified Cloud-based platform for managing operations across the entire marine ecosystem.
"Combining Transas with Wärtsilä will bring the Smart Marine Ecosystem many steps forward."
With current annual net sales of €140m, Transas operates 22 regional offices worldwide and a distribution network across 120 countries.
The company currently employs roughly 1000 people, who are set to be integrated within Wärtsilä's Marine Solutions business.
Wärtsilä Marine Solutions president Roger Holm said: "Combining Transas with Wärtsilä will bring the Smart Marine Ecosystem many steps forward.
"We can now connect Wärtsilä's product portfolio, the biggest in the marine industry, with ship traffic control, simulators, navigation solutions and fleet operation solutions from Transas.
"The combined package will further improve the way a vessel can sail in the most cost-efficient and environmental friendly way for our customers."
Wärtsilä's Smart Marine Ecosystem vision seeks to connect smart vessels with smart ports and beyond to provide three fundamental industry benefits such as increasing the use of resources and operational efficiency, increasing environmental impact and risk, and achieving the highest levels of safety and security.