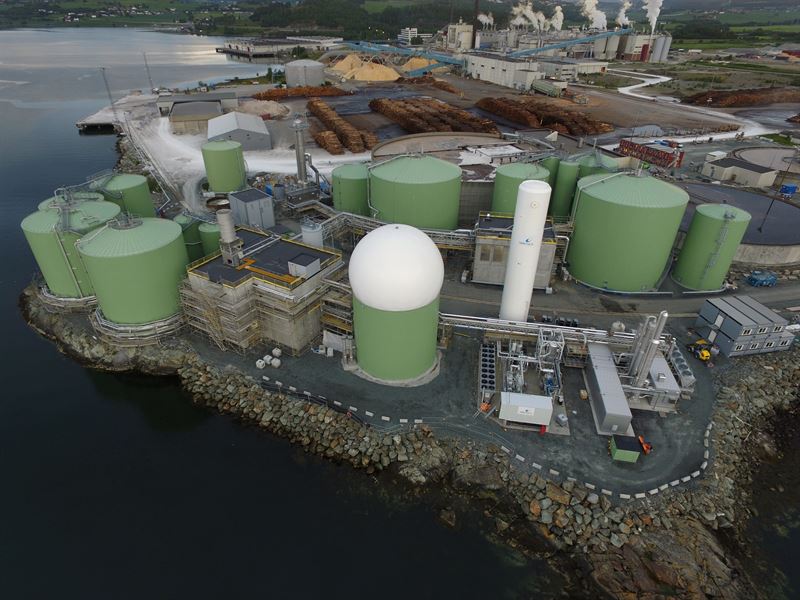 Wärtsilä has formed a biogas solutions unit by merging two of its companies in order to speed up the maritime industry's adoption of clean fuels.
The Finnish firm established its subsidiary Wärtsilä Biogas Solutions after combining the operations of its pure-gas solutions and biogas liquefaction teams.
The new company will provide products that upgrade biogas to biomethane, as well as those that liquify biomethane to become bio-LNG.
Wärtsilä Biogas Solutions general manager Arne Jakobsen said: "Currently, our market share in this field is almost 60%, and we expect this to continue to grow as we further develop our capabilities."
The shipping technology company previously supplied the turnkey installation for a bio-LNG facility in Skogn, Norway, the largest of its kind in the world. By the end of this year, Wärtsilä will also have provided two more bio-LNG plants to Scandinavian clients.
Wärtsilä's own Puregas CA technology is used in its biogas upgrading plants, which recover more than 99.9% of the biomethane present in raw biogas.
The process derives CO2 from biogases through chemical adsorption methods. It tolerates variations in the raw gas composition as a result of changes in the feedstock.
Wärtsilä claims that its in-house developments and solutions offer turnkey solutions, support easy integration of all systems and offer a single point of contact throughout the project's lifetime.
Fast delivery times and full technical and servicing support are other benefits of the company's solutions.
Alongside Japanese shipbuilder Oshima Shipbuilding and Norweigan classification society DV GL, Wärtsilä recently revealed a 62,000dwt bulk carrier design that aims to achieve low emissions at sea.