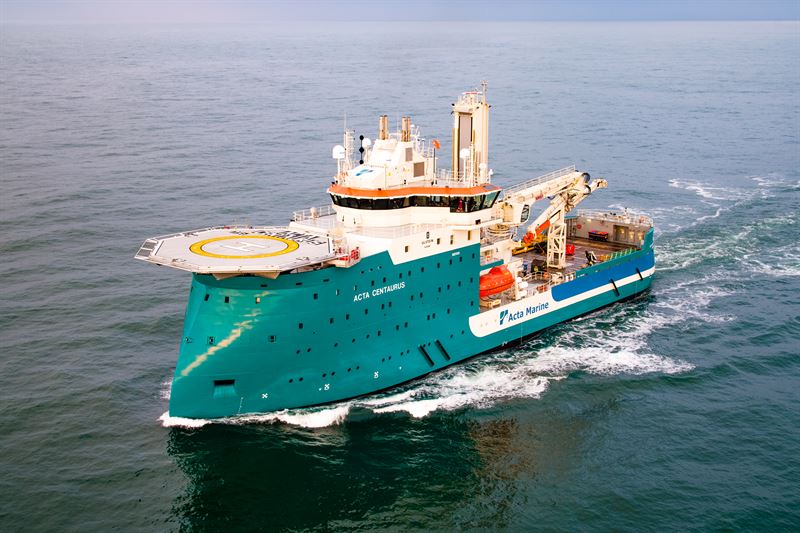 Finnish marine technology firm group Wartsila has received a contract to supply a hybrid propulsion system for a new offshore wind construction support vessel Acta Centaurus.
The Acta Centaurus is a DP2 walk-to-work construction support vessel owned by Netherlands-based Acta Marine.
The new system will enable the ship to improve the fuel efficiency and provide environmental benefits.
As per the terms of the contract, Wartsila will provide hybrid drive, the batteries, and an energy management system.
Additionally, the Finland-based firm will complete the installation, testing and commissioning of the hybrid system.
It will also be responsible for upgrading the existing onboard systems of Acta Centaurus to make it suitable for hybrid drive.
Wartsila Marine Project Sales general manager Joel Knif said: "Hybrid propulsion is becoming an increasingly adopted trend for meeting the challenges faced by today's maritime industry.
"Wartsila has been a forerunner in developing the technology to make this both possible and feasible, and our track record in this field is already significant."
The technology vendor said that the installation of the equipment required for the hybrid conversion will be carried out in the fourth quarter of this year.
The Wartsila hybrid propulsion solution is expected to help Acta Centaurus to reduce CO2 emissions by 15%.
Ship owner Acta Marine serves its clients in dredging, civil construction, offshore oil and gas and offshore renewables industries. It manages a fleet of approximately 450 support vessels.
Last month, Wartsila introduced a hybrid installation system for bulk carriers in the marine sector, first being deployed on the M/V Paolo Topic vessel.