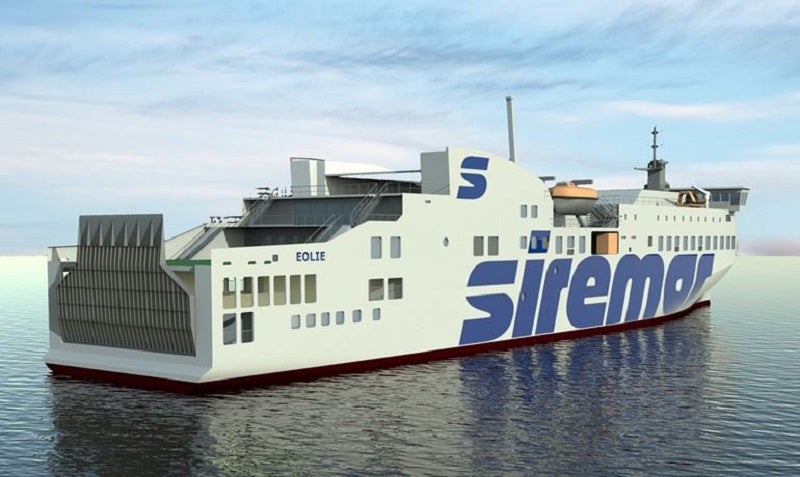 Wartsila has secured an order to deliver the main and auxiliary engines, along with the fuel storage and supply system, for a new Italian liquefied natural gas (LNG)-powered ferry.
The company received the order in the first quarter of this year.
At present, the ferry is being constructed at Turkey's Sefine shipyard and has been ordered by Caronte & Tourist Isole Minori, based in Italy.
With the capacity to carry 800 commuters, the 109.98m-long vessel will sail between Milazzo in Sicily and the Aeolian islands.
It will also have the capability to accommodate up to 115 cars on two vehicle decks.
The order includes two Wartsila 34DF dual-fuel main engines, two Wartsila gas valve units, two Wartsila 20DF dual-fuel auxiliary engines and a Wartsila LNGPac fuel storage, supply and control system.
The equipment is slated to be delivered in spring next year, and the ferry is anticipated to be delivered in 2023.
Wartsila Marine Power senior sales manager Giammario Meloni said: "This is our second project for the same owner and shipyard, and repeat orders are always an encouraging testimony of satisfaction.
"The flexibility of our dual-fuel technology is important for ferry operators because of the importance of redundancy. Should, for any reason, LNG be not available, the engine can switch to a conventional fuel in milliseconds, and the ferry schedule remains uninterrupted."
The shipping industry is witnessing a rise in the consumption of LNG due to its environmental advantages.
LNG emits lower levels of nitrogen oxides (NOx) and contains no sulphur or particulate matter.
Furthermore, the fuel results in 20% lower carbon emissions as against heavy fuel oil (HFO).
Earlier this month, Wartsila received orders from Daewoo Shipbuilding and Marine Engineering to deliver its cargo handling system for four new 91,000cbm capacity very large gas carrier (VLGC) ships.