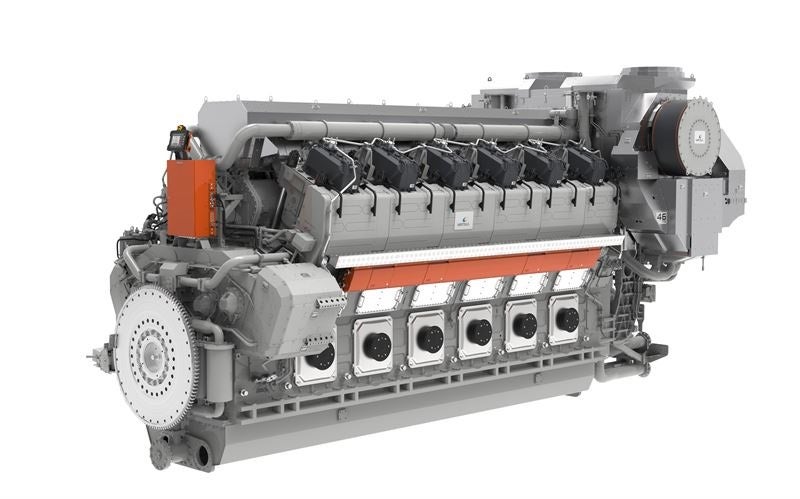 Finnish technology firm Wärtsilä has introduced a large-bore medium-speed engine, which is claimed to be a 'future-proof solution' to achieve decarbonisation goals.
The new dual-fuel Wärtsilä 46TS-DF engine prioritises fuel flexibility, environmental performance and efficiency, stated the firm.
It is designed to operate on liquefied natural gas (LNG), which lowers air pollutants.
Furthermore, it provides a viable platform for further decarbonisation by supporting the utilisation of bio- or synthetic methane in the future.
According to Wärtsilä, the new offering has the highest efficiency ever reached in the medium-speed engine segment.
The engine offers two-stage turbocharging for more efficiency and power density. The technology firm also noted that the engine helps cut down fuel usage and emissions.
Its modular design is said to offer easy retrofitting for future carbon-neutral and carbon-free alternative fuels.
The engine comes in six to 16-cylinder configurations with a power range of 7.8MW to 20.8MW at 600rpm.
French shipbuilder Chantiers de L'Atlantique has already ordered six of the new engines, with the first order placed last April.
The engines will also be deployed on Royal Caribbean Cruises' latest Oasis-class vessel, Utopia of the Seas.
Wärtsilä Marine Power vice-president of power supply Stefan Nysjö said: "The maritime sector is having to adapt to the transitional effects caused by the need to meet decarbonisation goals within a relatively short period of time. 
"This new engine launch provides an important boost towards achieving those goals. It delivers the power to change by setting a new benchmark for greater sustainability through high efficiency, emissions performance and fuel flexibility."