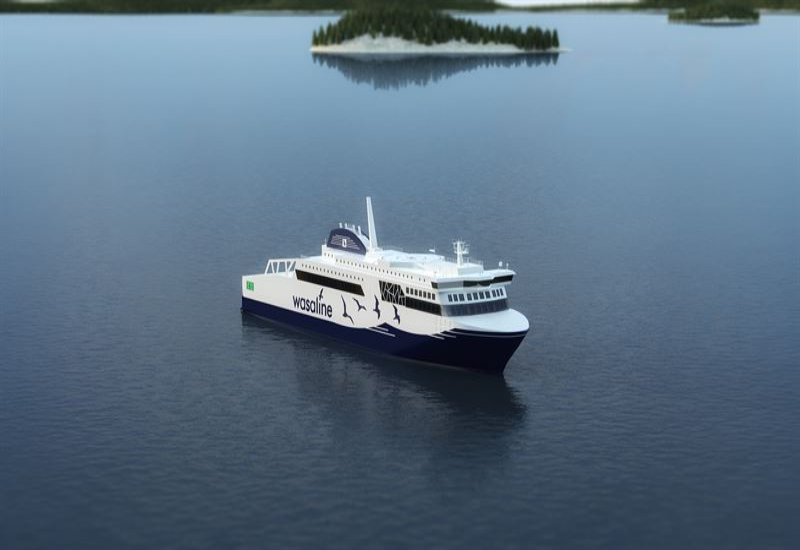 Marine technology firm Wartsila has secured a contract from Finnish ferry company Wasaline to supply the Nacos Platinum navigation and communication system.
The navigation and communication system will be installed in the new Wasaline RoPax ferry, which is being built at the Rauma Marine Constructions (RMC) yard in Finland.
The Wartsila Nacos Platinum includes control systems for navigation, automation, power and propulsion, along with the Wartsila Data Bridge platform.
The deployment of Nacos Platinum, according to Wartsila, will enable the ship crew to navigate, control, and monitor the ferry from various on board positions.
The Wartsila Data Bridge solution will support Wartsila data analytics optimised by Eniram to provide insights into the vessel's performance.
Wartsila Marine offshore and special vessels director Henrik Wilhelms said: "Wartsila's Smart Marine approach is to develop the technologies that enable greater efficiency and better environmental performance, and that approach is perfectly defined with our solutions for this vessel.
"For example, the CO₂ emissions will be 50% less than those of the current ferry serving this route. Adding to that, the Nacos Platinum system will further enhance the ship's operational and navigational efficiency."
The latest contract, which was signed last month, is a different order, which will involve Wartsila supplying its 31DF dual-fuel engines, hybrid propulsion and power management system to Wasaline.
It will also deliver a new technology that will enable the ferry to operate on liquefied natural gas (LNG) and BioLNG fuel.
Rauma Marine Constructions sales and marketing executive vice-president Hakan Enlund said: "Based on the needs and requirements of Wasaline, the RMC shipyard has ambitiously developed this new ferry with a focus on the latest environmental technology.
"In this context, we are pleased that Wartsila will supply its Nacos Platinum integrated navigation system since our evaluations have found this to be the optimum alternative."
Wasaline's ferry is scheduled to be delivered in April 2021.
Recently, Wartsila signed a contract with cruise operator Hurtigruten to supply a number of solutions for more sustainable shipping.
It has also received a contract to deliver LNG fuel storage and supply system for two new trailing suction hopper dredgers (TSHDs) being constructed by Keppel Offshore & Marine for the Dutch marine contractor Van Oord.