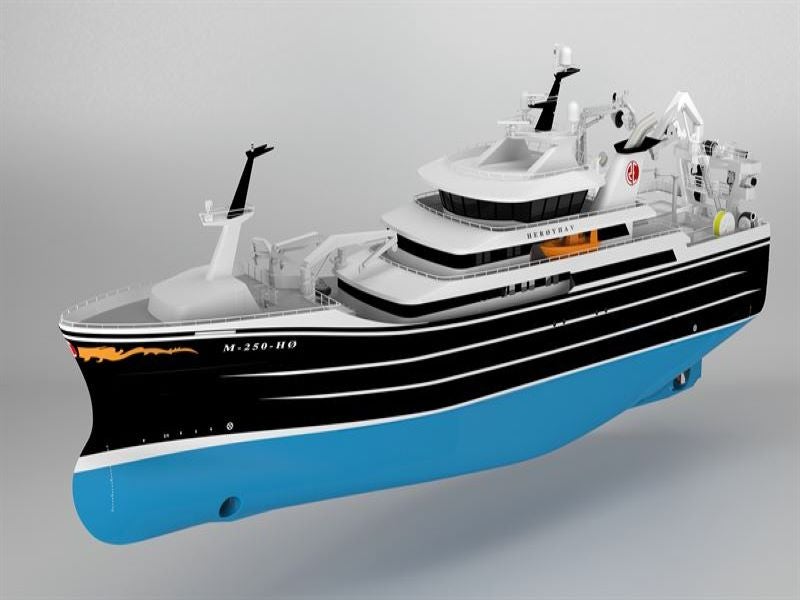 Finnish technology company Wärtsilä has secured an order for the delivery of propulsion machinery for four new fishing vessels in Denmark.
The 75m-long purser/trawler vessels will be constructed at Karstensens Shipyard for four different owners.
Two vessels are being built for Icelandic fishing and processing companies Skinney-Thinganes and Gjögu while the other two are for Norwegian entities Veibust Fiskeriselskap and Ronald Ervik.
Wärtsilä's 31 main engine, which has a power output of 5,200kW, will be installed on all four fishing vessels.
The vessels will also feature Wärtsilä's gearbox, fitted with 'take-me-home' functionality, and a controllable pitch propeller (CPP).
Furthermore, the vessels will be equipped with propulsion shaft lines, including seals and bearings, as well as the shaft generator and Wärtsilä's ProTouch propulsion control system.
Wärtsilä will begin the delivery of equipment to the yard next year, with the vessels anticipated to enter service in 2024.
Wärtsilä Marine Power large projects sales general manager Jens Karlsson said: "Wärtsilä has a long-standing relationship with Karstensens Shipyard and we are proud and pleased to be again selected as the propulsion provider for this series of modern purser/trawlers.
"Repeat orders are always a good indicator of customer satisfaction, and are a validation of our focus on efficiency, reliability and environmental sustainability."
Earlier this month, Wärtsilä also received an order for the supply of a propulsion package for a new high-speed catamaran ferry.
Constructed at the INCAT yard in Tasmania, Australia, the new vessel is claimed to be the world's largest aluminium catamaran.