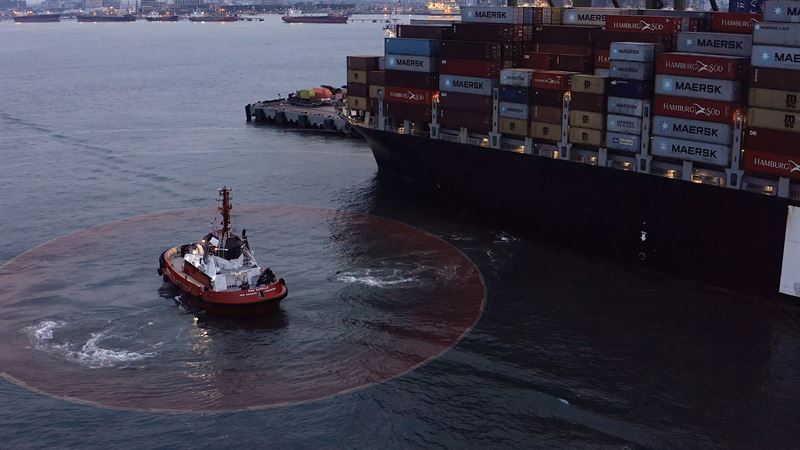 Wartsila and terminal towage operator PSA Marine have partnered to conduct trials of a Dynamic Positioning (DP) system in the Port of Singapore under real-world conditions.
The collaboration follows Wartsila's IntelliTug project and successful installation of the DP system onboard the PSA Polaris harbour tug.
Lloyd's Register has approved this phase of the Wartsila and PSA Marine IntelliTug project. The Maritime and Port Authority of Singapore also supports the trials.
The new DP, Joystick Maneuvering System (JMS), enables easier tug movement control.
Forming the foundational technology layer for the IntelliTug project, the system also enables passing digital navigation instructions to the vessel's propulsion systems.
The Port of Singapore is expected to double its capacity by 2040. To meet new challenges, Wartsila and PSA Marine are developing and field-testing intelligent vessel capabilities and possible pathways for sustainable autonomous operations.
PSA Marine Fleet Management leader Bernard Wong said: "The IntelliTug project is about discovering smarter, safer and more efficient ways of operating a harbour tug.
"It incorporates human-centric technology, design thinking, and man-machine collaboration. We are on a journey of turning today's ideas into tomorrow's reality."
The PSA Marine tug masters who were part of the IntelliTug project participated in simulation and onboard training prior to starting operating trials onboard PSA Polaris.
In the next few months, Wartsila and PSA Marine will continue development of the project, including physical test-bedding and trials in Singapore port waters.