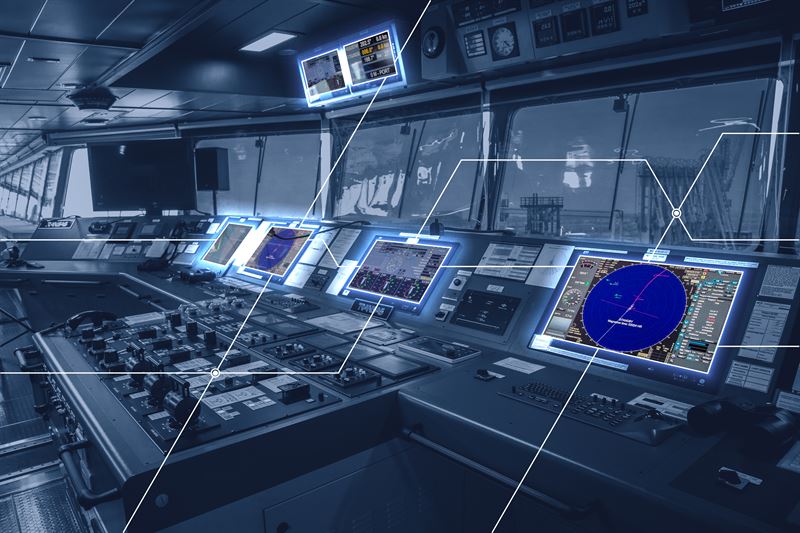 Wärtsilä Voyage has secured an order to supply radio and integrated navigation systems for ten icebreaking liquefied natural gas (LNG) tankers, which are to be built for the Arctic LNG-2 project.
The new contract, which was placed in January, will now be implemented in partnership with Samsung Heavy Industries shipyard.
It is an extension of a contract signed last year, under which the company was required to deliver a complete bridge systems installation for five icebreaking LNG-fuelled tankers for the same project.
Now, ten more LNG tankers will be equipped with the same solutions: Wärtsilä Navi-Radar, Navi-Sailor and Navi-Conning.
These carriers are planned to be operated between the Yamal Peninsula in northwest Siberia, Russia, and the main ports of the European Union and are expected to face very challenging weather conditions.
Wärtsilä Voyage global sales director Alex Van Knotsenborg said: "We will, therefore, be placing two bridges in the vessels' superstructure, with one of them turned 180 degrees from the conventional position.
"This peculiar design will allow icebreakers to move both forward and aft, thus ensuring safe navigation under adverse Arctic climate conditions."
The order also includes the installation of a multifunctional display system comprising 12 workstations with a full range of applications.
The applications include an Electronic Chart Display and Information System, radar, conning navigation information display system, Bridge Alert Management System and Wärtsilä Navi-Planner for advanced route planning.
Additionally, Wärtsilä will deliver Iridium satellite communication systems.
Workplaces will be completely integrated into a single system, which in turn will enable duplication of the main operational functions and thereby improve ice navigation safety.
All the equipment on board will comply with the requirements of the Russian Maritime Register of Shipping (RS) and Bureau Veritas (BV).
The systems are scheduled to be installed between 2022 and 2024.