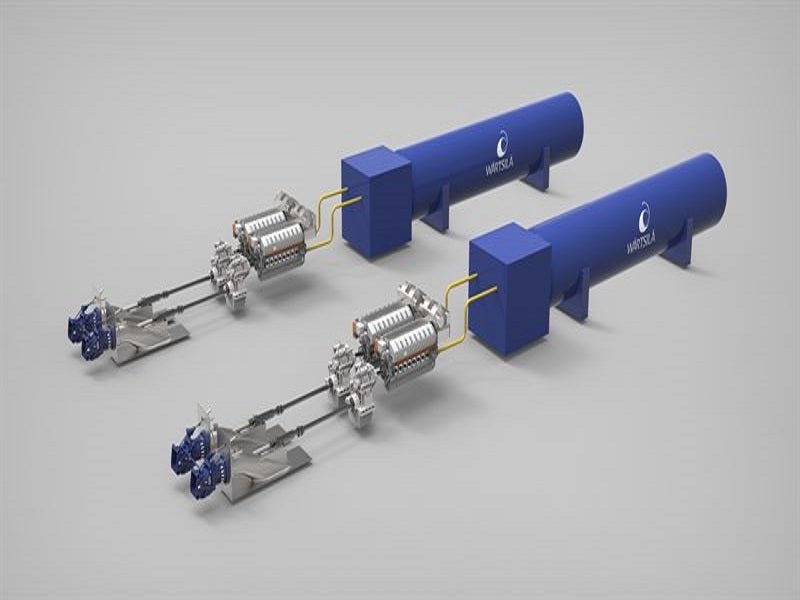 Finnish technology firm Wärtsilä has secured an order to provide dual-fuel engines and high-performance axial flow waterjets for Spanish shipping firm Baleària's new Ro-Pax liquefied natural gas (LNG) ferry.
Spain's Astilleros Armon Gijon yard is constructing the vessel, named 'Margarita Salas'.
Under the contract, the Finnish firm will supply four Wärtsilä WXJ steerable-reversible inboard hydraulic waterjets, along with four International Maritime Organisation (IMO) Tier III-compliant Wärtsilä 31DF dual-fuel engines, which mainly run on LNG fuel.
The axial flow of the company's waterjets is said to lower the installation footprint by an average of 25% compared to traditional systems.
Wärtsilä will also provide its Protouch propulsion control system, as well as two LNGPac fuel storage and supply systems.
The propulsion system will offer the ferry a service speed of 35 knots.
Wärtsilä general sales manager for Spain Jesus Puelles said: "It is an honour to have been selected as the integrated drivetrain package supplier for this state-of-the-art vessel. We have been able to offer superior technical performance, the best power-to-weight ratio, the best overall equipment efficiency, and enhanced integration support."
Margarita Salas will have the same dimensions as its sister vessel, the 123m-long 'Eleanor Roosevelt', which is currently said to be the longest high-speed ferry in operation globally.
However, the new vessel's latest-generation WXJ waterjets will result in 'better performance', while its engines will have 10% more power, stated Wärtsilä. 
Baleària newbuilds project manager Pablo Garcia said: "This new ship will combine the most competitive features of the Eleanor Roosevelt with a series of innovations in its design and engineering to enhance the customer experience."
Recently, Wärtsilä received a contract to supply fuel gas supply systems and other solutions for four new Pacific International Lines containerships.