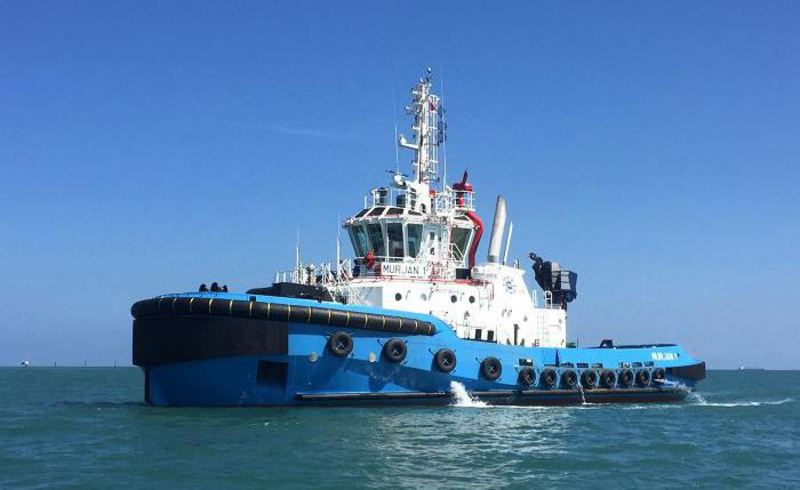 Wärtsilä has signed an agreement with Saudi Arabian tug operator Marine Service Company (MSCL) to provide maintenance services.
MSCL operates four terminal escort tugs in the port of Rabigh. The maintenance services are expected to ensure optimal performance and availability of the vessels.
The five-year contract is Wärtsilä's first agreement with a Saudi Arabian operator.
Wärtsilä Saudi Arabia managing director Haidar Al Hertani said: "We are very pleased that MSCL chose us to be their partner, which opened the opportunity for us to enter into a completely new market of marine agreements in Saudi Arabia.
"With our strong local presence, extensive experience, and unmatched service capabilities in the marine sector, we can help MSCL to increase their profitability by enabling better vessel availability."
The scope of maintenance services includes maintenance budgeting, overhauling works, delivery of new vessel tools and spare parts.
It also includes sharing of technical expertise on the ship's engines and associated auxiliary equipment.
"We can help MSCL to increase their profitability by enabling better vessel availability."
Wärtsilä will provide training to the MSCL's vessel crews about on-board equipment.
Marine Service Company general manager Salah U Ahmed said: "Vessel availability is of utmost importance to MSCL as an operator, and it is in our interest to have a long-term cooperation with reliable and valued partners.
"The optimised maintenance agreement with Wärtsilä is a value-based solution that suits our technical and financial requirements.
"It is a true upgrade since it not only increases the availability and efficiency of the vessels, but it also has a positive effect on our bottom line."
Last month, Wärtsilä secured a contract to provide a long-term maintenance solution to Tokyo Gas subsidiary and Japanese LNG ship owner Tokyo LNG Tanker.