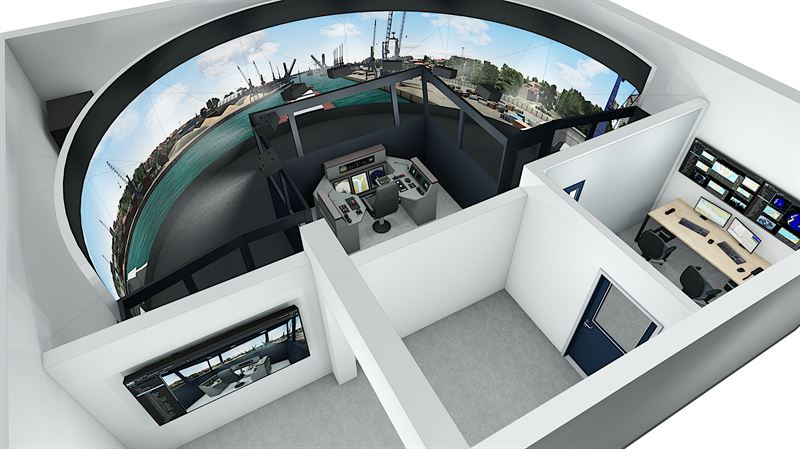 Marine technology company Wartsila has received a contract from City of Duisburg, Germany, to supply the latest simulator technology for inland waterway navigation.
The simulator will feature seven full-mission bridges, of which six will be at the Schiffer-Berufskolleg Rhein vocational college and the remaining at the DST Development Centre for Ship Technology and Transport Systems.
It is considered to be Europe's most modern inland simulator training facility.
The technology will help in the inter-connectivity with other simulators and can be used for research and development purposes.
It can also be used for advanced modelling purposes along with other tools provided by Wartsila. It can be used for planning and analysation tasks.
Wartsila Voyage Senior Sales Manager Hendrik Posenauer said: "The more realistic the training, the more capable will be the crew, which is why state-of-the-art simulation is so important.
"Inland waterway navigation presents a number of challenging situations, and with this simulator training, these challenges can be realistically studied and prepared for."
City of Duisburg Work and Social Affairs Education and Culture Family head Thomas Krützberg added: "This new SANDRA – Simulator for Advanced Navigation Duisburg Research and Application – comes at the right time and will fulfil the requirements for giving future seafarers the skills they need."
The bridges will adhere to the latest requirements of Comité Européen pour l'Élaboration de Standards dans le Domaine de Navigation Intérieure (CESNI) for inland waterway navigation standards.
The equipment will be installed and handed over later this year.
Last month, Wartsila received an order to provide propulsion solutions for a new 115m-long high-speed ferry.