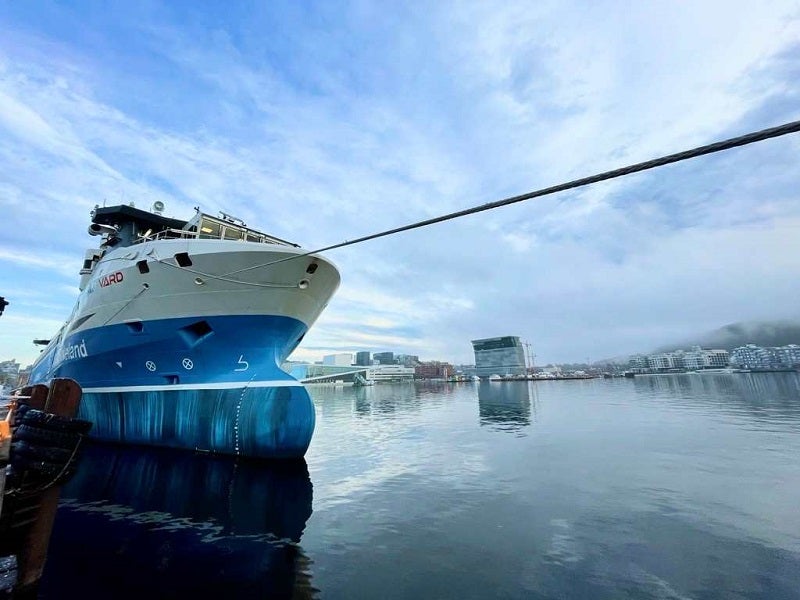 Norwegian fertiliser firm Yara International has launched an electric and autonomous container ship, named Yara Birkeland, to support green shipping.
The new vessel is said to be the world's first such ship and completed its maiden voyage in the Oslo fjord.
It is expected to annually reduce 1,000t of carbon emissions as well as replace 40,000 trips taken by diesel-driven trucks.
The emission-free ship will commence commercial operations from next year.
Yara CEO Svein Tore Holsether said: "We have been looking forward to this day for a long time. Yara Birkeland will transport mineral fertiliser between Porsgrunn and Brevik and will contribute to significant emission cuts during transport.
"This an excellent example of green transition in practice, and we hope this ship will be the start of a new type of emission-free container ships. There are a lot of places in the world with congested roads that will benefit from a high-tech solution like this."
The ship will now undergo a two year testing period of the technology, after which it will receive the certification of an autonomous, all-electric container ship.
Developed in partnership with Kongsberg Group, Yara Birkeland was constructed by Vard with $14.97m (Nkr133.5m) of financial aid from Enova.
Under the collaborative project, Kongsberg was in charge of the development and supply of the new ship's technology.
The container ship will be controlled from Massterly's monitoring and operation facility in Horten. Massterly is jointly owned by Wilhelmsen and Kongsberg.
In February, Maritime and Port Authority of Singapore (MPA) and Yara International joined the ammonia-fuelled tanker Joint Development Project (JDP) as new partners.
The company is also involved in the development of green ammonia through the newly established Yara Clean Ammonia unit.