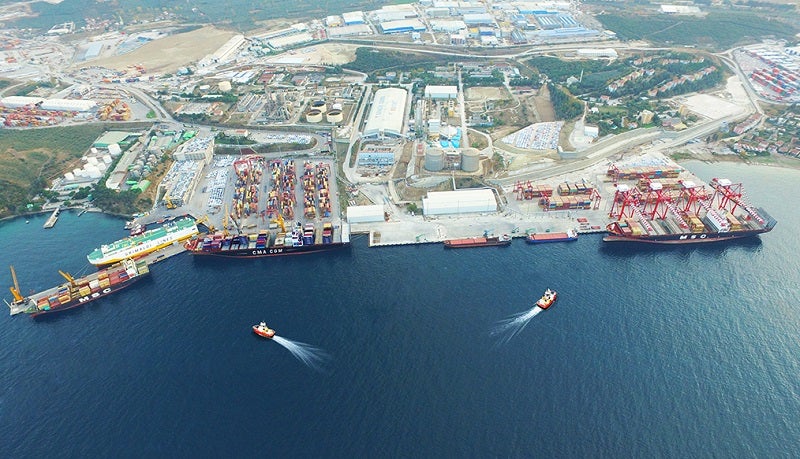 Turkish port operator Yilport has announced that it joined the blockchain-enabled digital shipping platform TradeLens.
The cooperation between Yilport and TradeLens began last month with data flow at Yilport Gebze and Gemport Terminals.
The port operator finished and implemented integration studies with TradeLens.
API messages will provide the data flow and six major messages were undertaken between the two organisations.
The messages that are initiated are the gate in, gate out, vessel load, vessel discharge, actual load date list and actual discharge date list.
The blockchain platform is collectively developed by AP Moller – Maersk and tech giant IBM. It enables participants to connect, exchange information and partner across the shipping supply chain.
It digitises the supply chain process from end to end and enables authorised participants to access trusted data in real time.
The platform will provide different applications to supply chain stakeholders, including shippers, agencies, port operators, customs authorities and financial service providers.
In a statement, Yilport said: "Yilport will accelerate the digitisation of global trade. Modernising the processes, by which logistics operate, is critical to building a robust and more efficient supply chain.
"TradeLens will contribute to delivering best-in-class service and visibility to supply chain partners for Yilport Holding brand."
Previously, Russia's Commercial Port of Vladivostok also joined the platform.
In December last year, Vietnam's Cai Mep International Terminal (CMIT) adopted the TradeLens shipping solution.
Last May, French shipping company CMA CGM Group and Swiss shipping line MSC Mediterranean Shipping Company (MSC) planned to join blockchain-enabled digital shipping platform TradeLens.