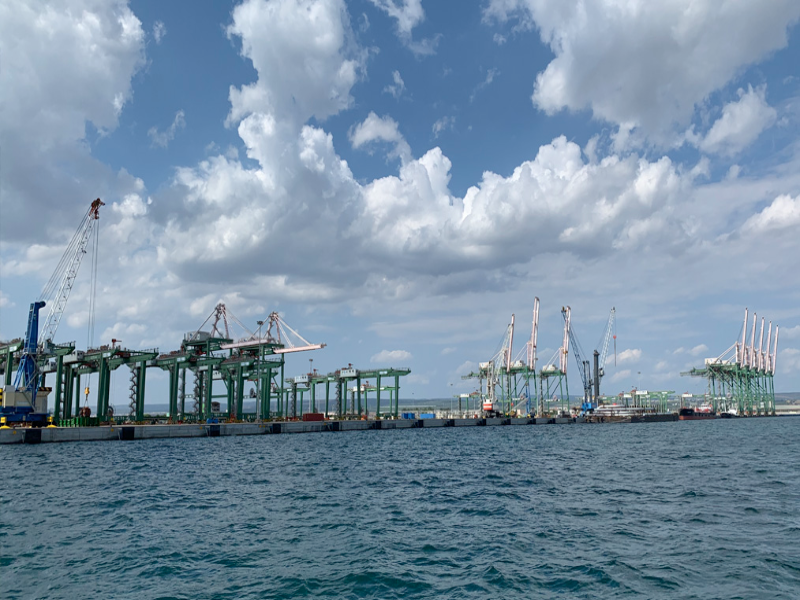 Turkish port operator Yilport Holding has signed a concession agreement with Port Network Authority of the Ionian Sea (PNAIS) to manage a multipurpose terminal at the Port of Taranto in Italy.
Under the agreement, Yilport will manage all the operations at the multipurpose terminal of the Italian port for 49 years.
This is the 22nd marine port in Yilport's portfolio and its first terminal in Italy.
Yilport chairman Robert Yuksel Yildirim said: "We have a strong presence in the Mediterranean. We are in Malta and operate seven ports between Spain and Portugal. Being able to enter Italy and work here in Taranto is like filling in the missing piece of a puzzle that we are building globally.
"The infrastructure was there but there was no one to take care of it. Our intention is to create another success story in Taranto.
"From today until the end of this year, we will be fixing cranes to ramp up business, visiting potential customers, and promote the container terminal. The project also aims to cooperate with local operators to improve cargo and ro-ro traffic."
Taranto Container Terminal provides high-level productivity across one million square metres of land. Port of Taranto is easily accessible through a network of highways. There are five active rail platforms that connect the port directly to the national railway system.
The terminal is capable of accommodating up to Post-Panamax sized container vessels with -16.5m draft.
Offering 160,000m² of CFS and empty container services area, the terminal can provide stuffing, stripping, inspection, sweeping, cleaning, M&R, PTI, and empty container inspection and conditioning.
In March, Yilport placed an order for four high-performance Model 8 mobile harbour cranes with Konecranes.
Under the contract, the company will deliver two large Konecranes Gottwald cranes to Puerto Quetzal terminal in Guatemala and another two to Puerto Bolivar terminal in Ecuador.