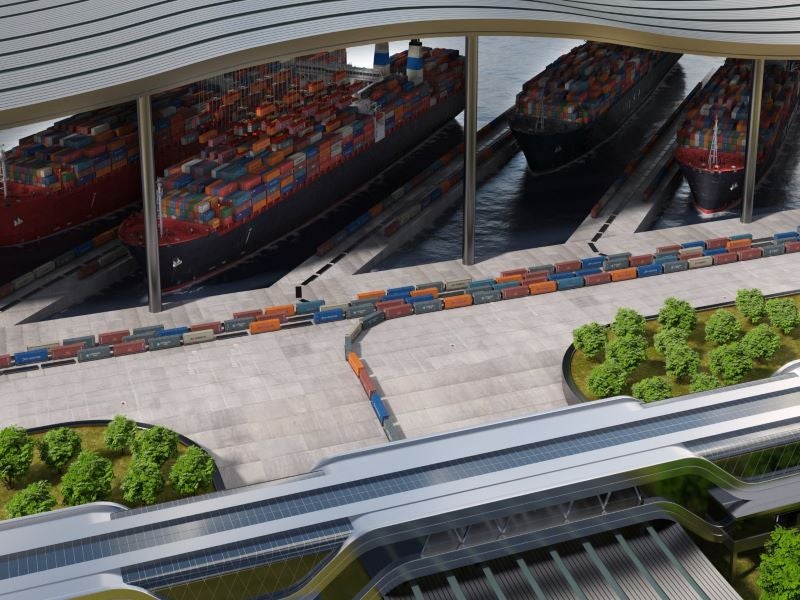 Zergratran has launched a Reg A+ offering to raise initial funding of $75m for the construction of a green shipping corridor that will serve as an alternative to the Panama Canal for shipping containers.
Using a magnetic levitation (Maglev) technology system, the Puerto Internacional Las Americas (PILA) will be an underground tunnel that will transfer containers between fully automated ports on the Atlantic and Pacific coasts of Northern Colombia within 30 minutes.
As a new container shipping route and green shipping tunnel, PILA will start south of the Panama Canal in Northern Colombia.
The shipping route will help link the North Atlantic and North Pacific routes.
It is said to be the first green shipping corridor to adopt sustainable technologies to attain zero emissions.
PILA will be a 'focal point for a system-wide upgrade driven by automation, digitisation, technology and sustainability principles'.
It will serve as a distribution centre for goods travelling to and from South America, as well as becoming the first port in the world to offer only biofuels.
To advance domestic and international green shipping through PILA, Zergratran is focused on the development of technology-driven transportation infrastructure projects, starting with a transhipment facility in Colombia.
The company is also working to address the need for more marine trade routes while aligning the shipping sector with efforts to control the rise in global temperatures.