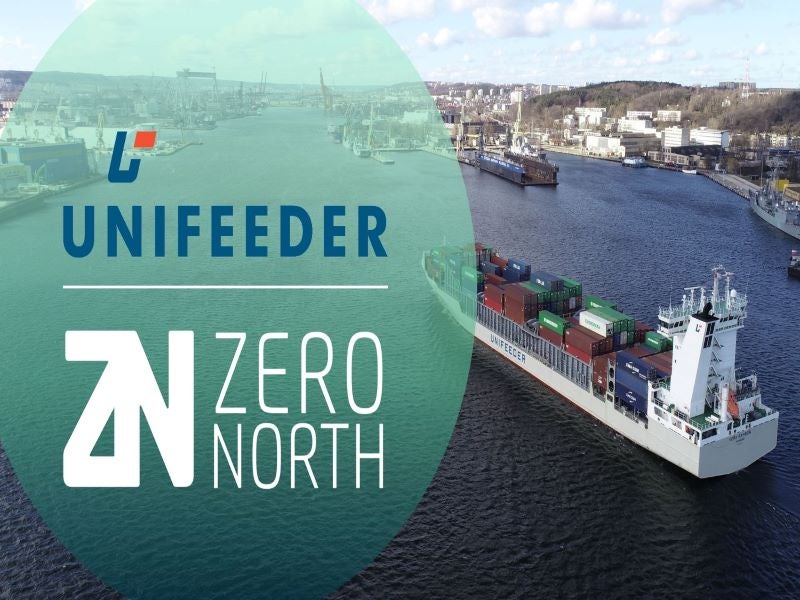 Technology firm ZeroNorth has received a contract from logistics company Unifeeder for the delivery of a full suite of optimisation services.
Under the three-year deal, ZeroNorth will provide vessel, voyage, bunker and emissions optimisation solutions for Unifeeder, which is said to have the largest feeder and shortsea network in Europe.
The deal will also include the implementation of ClearLynx's bunker solution and the deployment of the full suite of services included in ZeroNorth's platform.
ZeroNorth will provide Unifeeder with full transparency over voyage planning as well as access to voyage optimisation with integrated weather routing.
The partnership will also enable Unifeeder to receive bunker, vessel and emissions optimisation recommendations to enhance fuel efficiencies, cut down carbon emissions and improve earnings.
ZeroNorth's technology will be deployed on 90 of Unifeeder's vessels.
ZeroNorth chief revenue officer Jesper Bo Hansen said: "It is fantastic news that a forward-thinking industry leader such as Unifeeder has opted to use our full suite of optimisation solutions across their considerable fleet of container and shortsea vessels.
"In Unifeeder, we are gaining a partner that understands the urgency of the climate emergency and our mission to make global trade green, as well as the role that digital solutions can play to reduce the environmental impact of maritime operations whilst improving earnings."
In December 2020, ZeroNorth reached a strategic agreement with Veson Nautical for the integration of Optimise, ZeroNorth's vessel optimisation software, with the Veson integrated maritime operations system (IMOS) Platform, known as VIP.