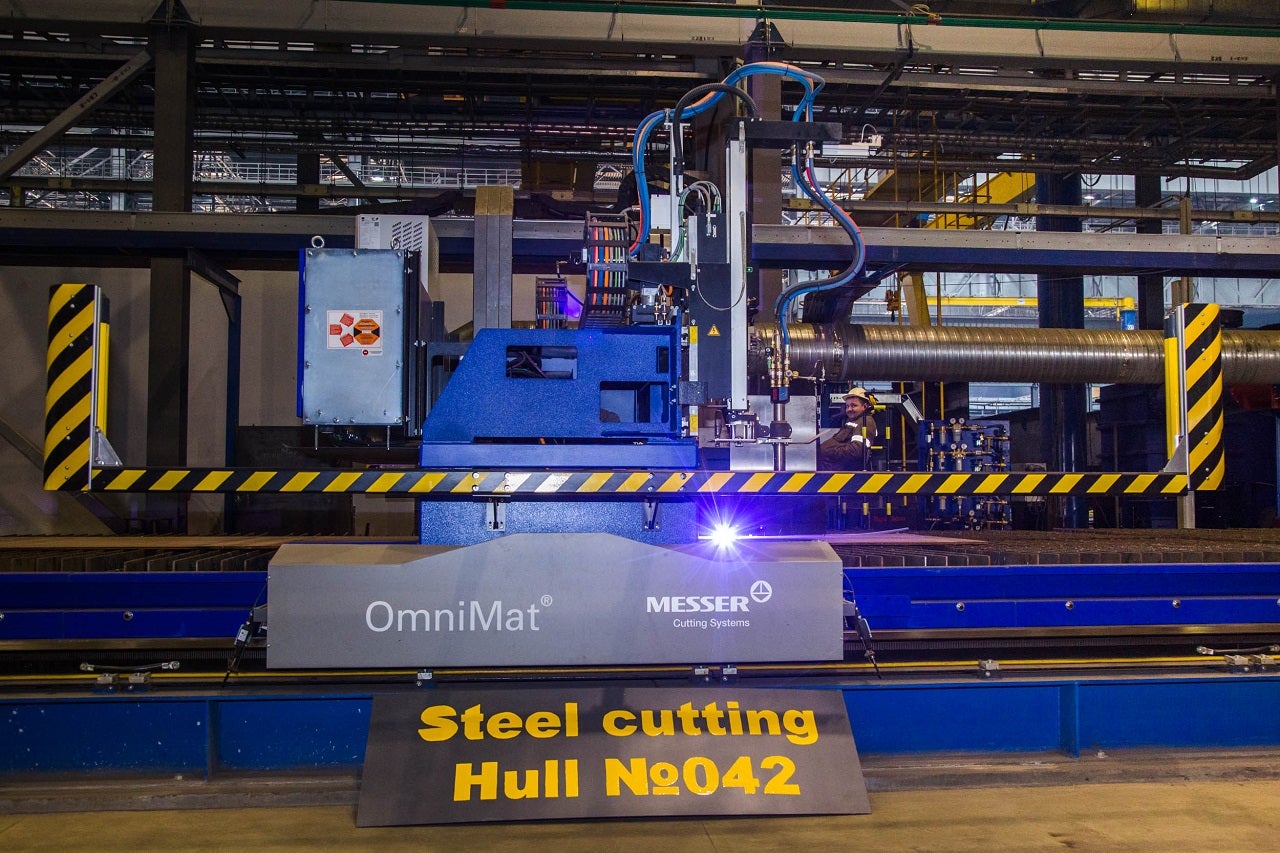 Zvezda Shipbuilding Complex in Russia has announced that it has commenced the construction of the second ARC7 liquefied natural gas (LNG) carrier.
The first detail of the prospective ship was swiftly and smoothly cut in the Hull structures fabrication shop on the high-technology plasma working machine.
The LNG carriers are being constructed on behalf of gas industry company PAO NOVATEK for Arctic LNG2 Project.
Investment firm VEB.RF has provided finance for the construction of the new vessels.
Earlier, Zvezda SSK and VEB.RF groups of companies finalised the contracts for the construction of 15 LNG carriers for shipping liquefied gas in the harsh maritime conditions of the Northern Sea Route.
The vessels will be operated under long-term time charter contracts.
The first contract is with PAO Sovcomflot for a pilot vessel while the second contract is with LLC 'SMART LNG', an affiliated undertaking of a group of firms of Sovcomflot and NOVATEK, for the remaining 14 vessels of the series.
The third contract has been signed with LLC 'Arctic LNG 2', an affiliated undertaking of PAO NOVATEK.
The company noted that for several years, the vessels were exclusively ordered from abroad and this is the first time the LNG carriers are being constructed on Russian soil.
With the help of advanced technologies and equipment, Zvezda SSK is working on the projects.
With the ability to operate in severe climatic conditions, ARC7 LNG carriers are deployed for the transportation of LNG.
The vessel has a cargo tank capacity of 172,600m³, is 300m long, and has moulded beam of 48.8m.
The vessels are known for optimal international environmental safety as they run on LNG.
With an installed power capacity of 45MW, the gas carrier has been designed to independently break through ice that is more than 2m thick.
The ship is fitted with three unique rudder propellers, which are manufactured at VRK Sapphire Plant, a joint venture of Rosneft and GE, in Bolshoy Kamen.