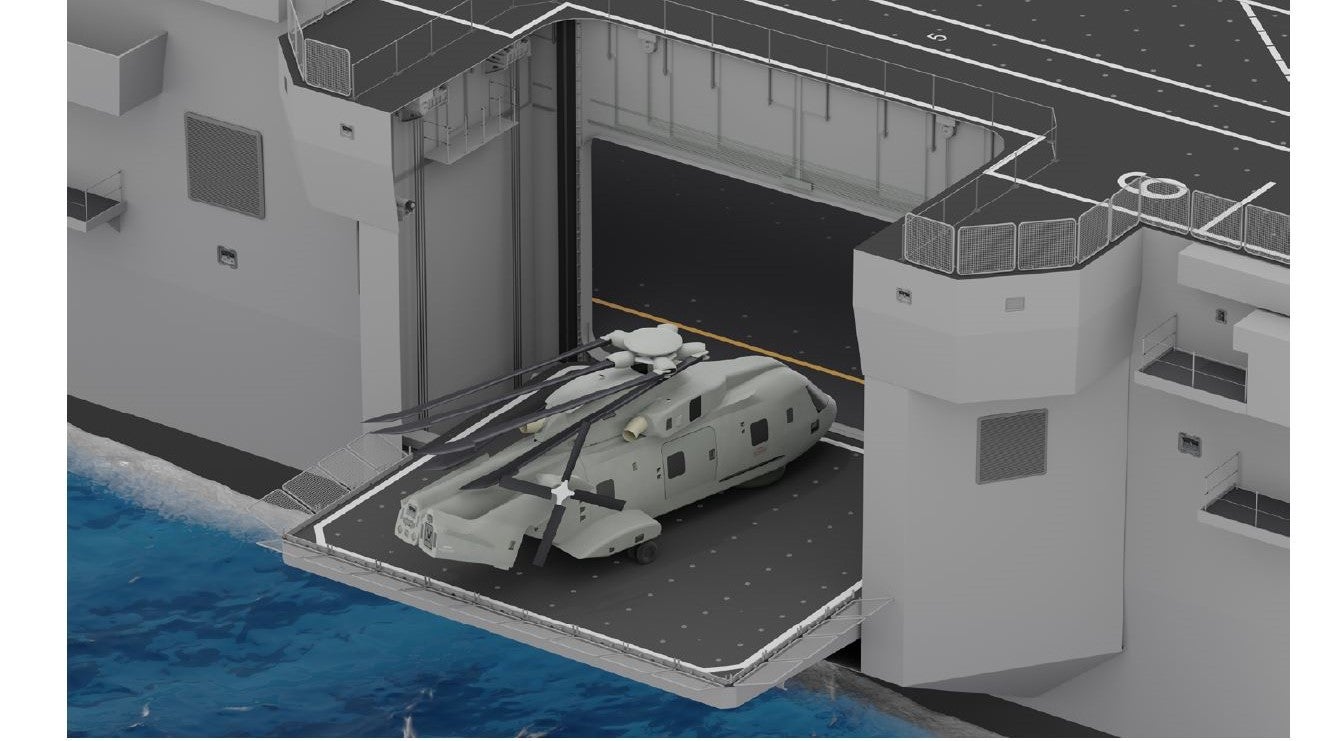 Transferring aircraft, ammunition, and vehicles between hangar decks and flight decks is one of the most intricate and caution-sensitive operations performed on modem naval vessels.
Thanks to extensive experience in supplying handling equipment on ships, L3Harris' aircraft elevators and ammunition lifts are the best solution on the market to perform such activity. We design and manufacture elevators and lifting platforms for a wide variety of shipborne applications.
The elevators are shock-qualified and can also be used to transport:
Vehicle hosted on-board
People
Loads
Types of elevator include closed aircraft, elevated aircraft, elevated ammunition, and aircraft carrier elevators.