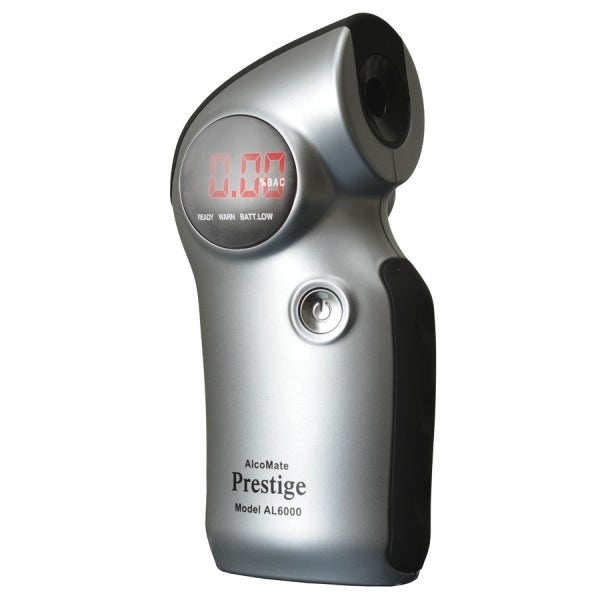 AlcoMate Prestige alcohol tester
The most accurate breathalyser on the market, the AlcoMate Prestige, features the latest technology and will never need a calibration service as you can simply change the sensor module and in seconds your unit is like new again.
The Prestige, which provides a very convenient and cost effective way to do your alcohol testing, is used by law enforcement, clinicians, professionals and pro-sumers seeking an accurate and rigorous breath alcohol testing solution.
There is no need to re-calibrate the breathalyser, just simply replace your old sensor module with a new one and you're immediately ready to go.
Marine Technic offers the AlcoMate Prestige breathalyser, sensor modules and mouthpieces.
For more information and instructions please contact Marine Technic here using the contact details provided.
Benefits:
No calibration needed
No delay means no downtime
No residue build-up
Replacing the sensor module means restoring the device as brand new
Approvals / Certifications:
FDA 510(k)
US DOT (Dept. of Transportation)
NHTSA (National Highway & Traffic Safety Administration)
US Coast Guard
CE Mark
ISO
Features:
Active pressure sensor
Deep-lung air sampling
Cumulative test counter
Low battery indicator
Auto power-off
"One-Way-Flow" mouthpieces
Marine Technic is proud to be the new distributor for Coltraco Ultrasonics inspection products. In...