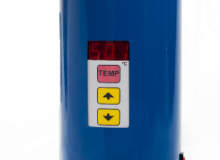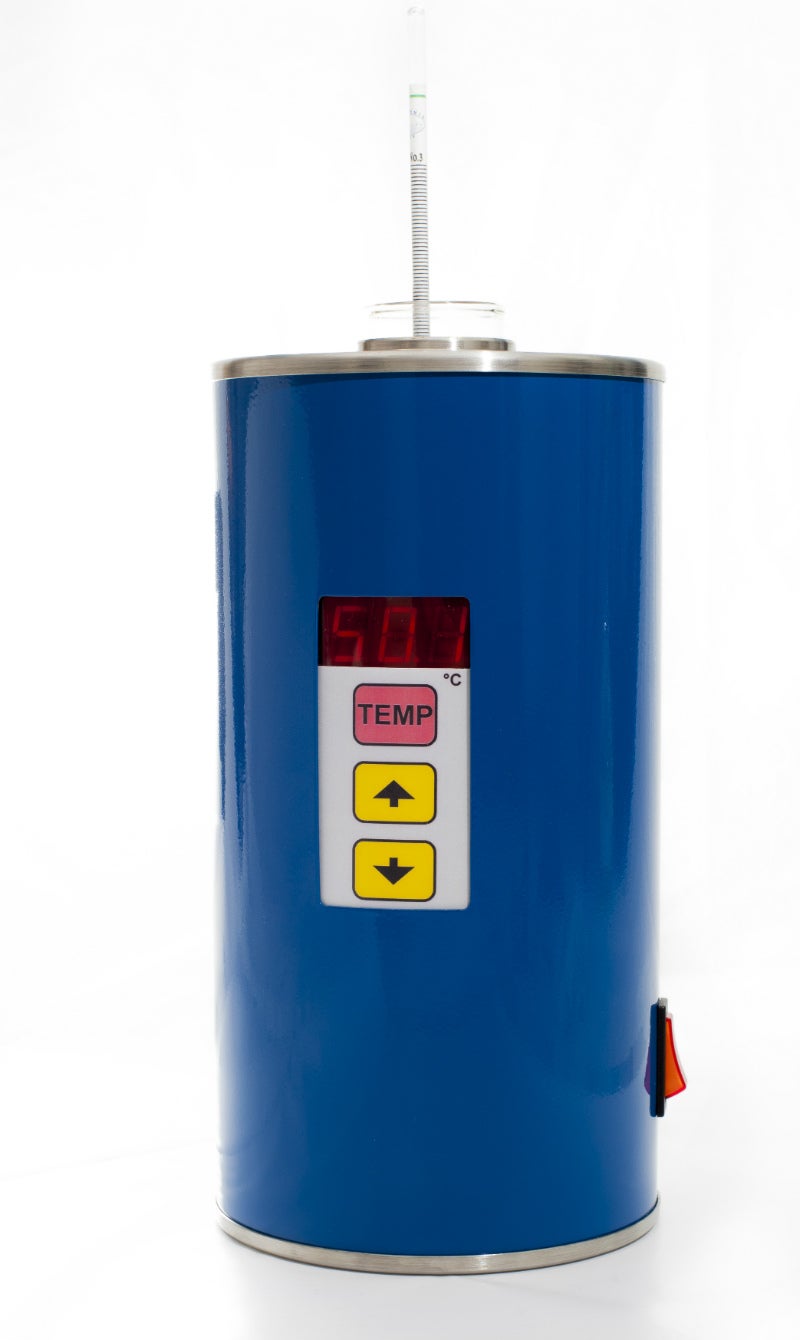 Upon delivery, the quality of bunker fuel has to be assessed taking into consideration its density, stability and compatibility parameters. As these particular properties accurately determine the condition of the fuel oil before using it for the operation of the engine system, an on-site estimation with the help of the COMPA DENS CHECK can provide quickly the required information.
Regular verification of density of the delivered fuel oil helps check the correspondence between volume and weight. In a simple test analysis a representative sample of bunker fuel is heated up to 50˚C in the COMPA DENS CHECK test device and the density value is determined with the help of the corresponding hydrometer. As the obtained density value is automatically converted to a standard temperature of 15˚C, no supplementary calculations are required. Thereby, the measurement process takes only a couple of minutes and the accurate result will provide indication of possible discrepancies between the claimed volume and its actual value.
Referring to the currently challenging issues of stability and compatibility of marine fuel oil related to the low-sulphur legislation and the necessity of intense refining and blending, a fuel oil sample should be examined on the possible presence of sludge and the degree of its concentration, as well as compatibility with another fuel oil of different origin. Both parameters are measured by the identical test method. Only one drop of the heated fuel oil sample is required to apply on the chromatographic SPOT TEST paper in order to assess the condition of the fuel oil.
Therefore, the regular on-board use of the COMPA DENS CHECK can help to prevent the blockage of filters and pipes of the engine system in case instability / incompatibility is determined, and test whether two bunker fuels can be mixed or not.
The key benefits of the COMPA DENS CHECK include:
One test device to measure density, stability and compatibility
Quick and adjustable heating of fuel oil samples
Four different hydrometers for various density ranges
Automatically converted density value from 50˚C to 15˚C
Accurate and reliable test results
Directly observable compatibility / incompatibility of fuel oils