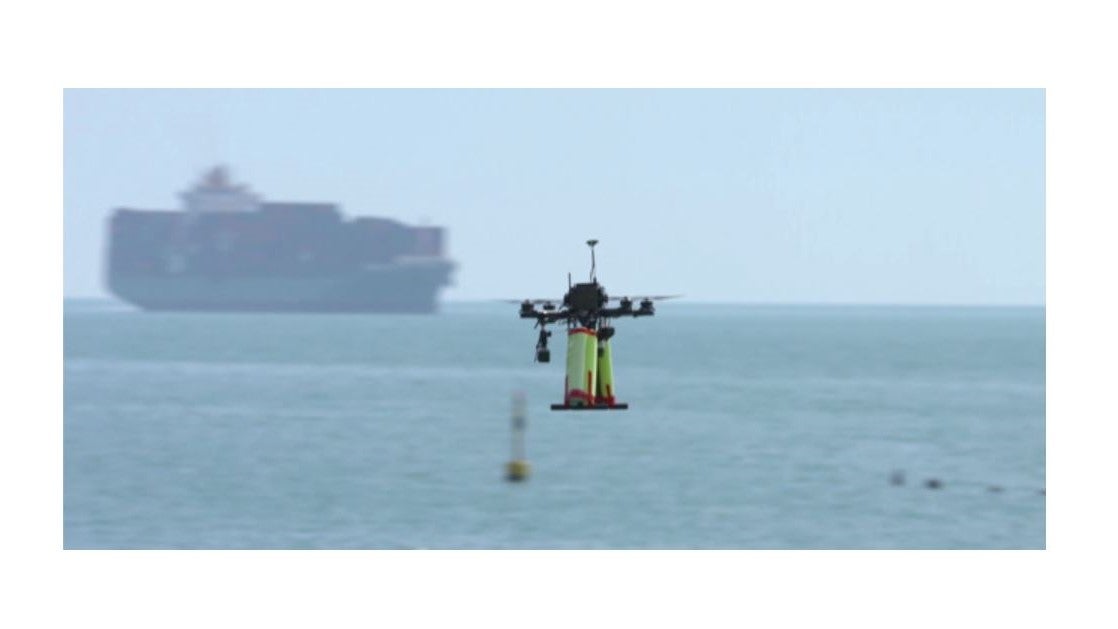 The system is based on an aerial drone equipped with optical sensors, an automatic target-recognition algorithm, and a first-aid device. It is designed to be installed onboard a vessel.
Benefits
Automatic search area and path (ship track, environment data)
Autonomous navigation
Automatic detection and recognition
Automatic take-off and landing
Real-time imaging with onboard recording
Structure frame and fitting
The drone is a quadcopter platform designed for the marine environment, with target recognition and autonomous navigation capabilities.
The whole mission can be monitored through the control unit by the operators, who can take direct control of the drone at any time.
The software analyses all images taken by a daylight camera and an infrared camera, looking for the MOB across the sea surface.
The classification and recognition is performed by machine-learning running on the on-board controller.
The images of the scanned area are localised on the scenario map of the console for visual inspection.
The control station and the drone exchange commands and telemetry through a WiFi radio link.