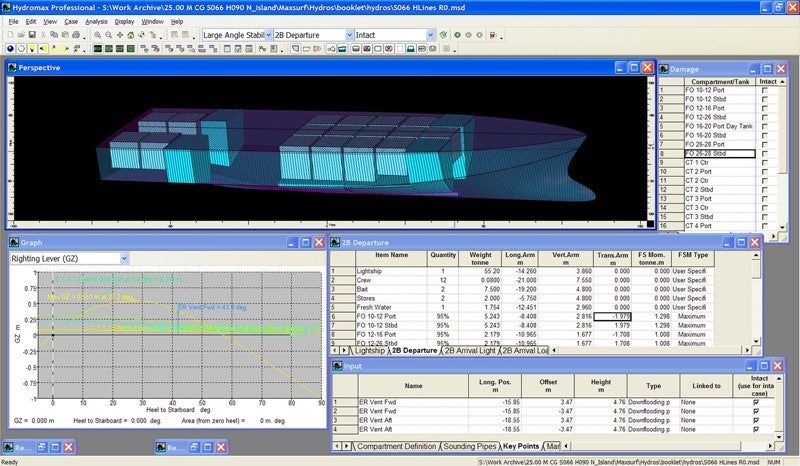 Southerly Designs has wide experience in the provision of stability and Load Analysis documentation for many types of vessels.
We can provide stability related services for any vessel regardless of whether it is an original Southerly Design or not.
Stability services include:
Measurement of existing hulls
Inclining experiments
Intact and damaged stability checks
Impact of modifications on stability
Complete intact and damaged stability books
Load capacity determination
Stability Calculations in compliance with all recognised standards and codes
On board stability calculators
Fill out the enquiry form on this page for more information.