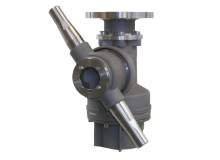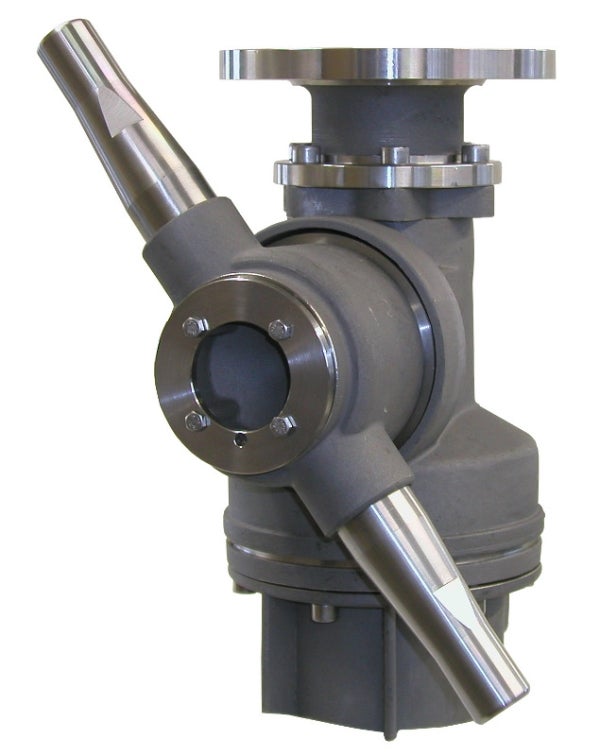 Tank washing machines
Marine Technic is the exclusive agent in Denmark, Sweden and Finland for Victor Marine who are specialists in the design and manufacture of tank washing machines, gas freeing fans, oily water separators and sewage treatment plants, all products that are offered by Marine Technic.
Developing and manufacturing tank washing equipment for more than 60 years, Victor Marine has a wealth of knowledge and experience in providing tank cleaning solutions suitable for very large crude carriers (VLCCs) to smaller product tankers and chemical carriers.
Victor Marine offers a range of portable and fixed tank cleaning machines with various styles of down tubes and hoses available. All machines are made in stainless-steel to ensure durability and longevity. The internal gears and components are manufactured with high-quality materials that ensure low wear and can operate under high pressures and a wide range of temperatures.
Marine Technic can offer portable and fixed twin-nozzle and single-nozzle tank washing machines, which set include the following design features:
Jet lengths from nine to 38m
Wash cycle times as low as 16 minutes
A range of both programmable and pre-programmable machines
Available in bronze and stainless-steel
Machines capable of operating at pressures as low as 5kg/cm²
Mud cleaning machines with a "sealed for life" gear box
Fully Type Approved by Class Societies
Marine Technic can also provide all the necessary ancillary equipment to operate the tank washing equipment.
For more information please contact Marine Technic here using the contact details provided.