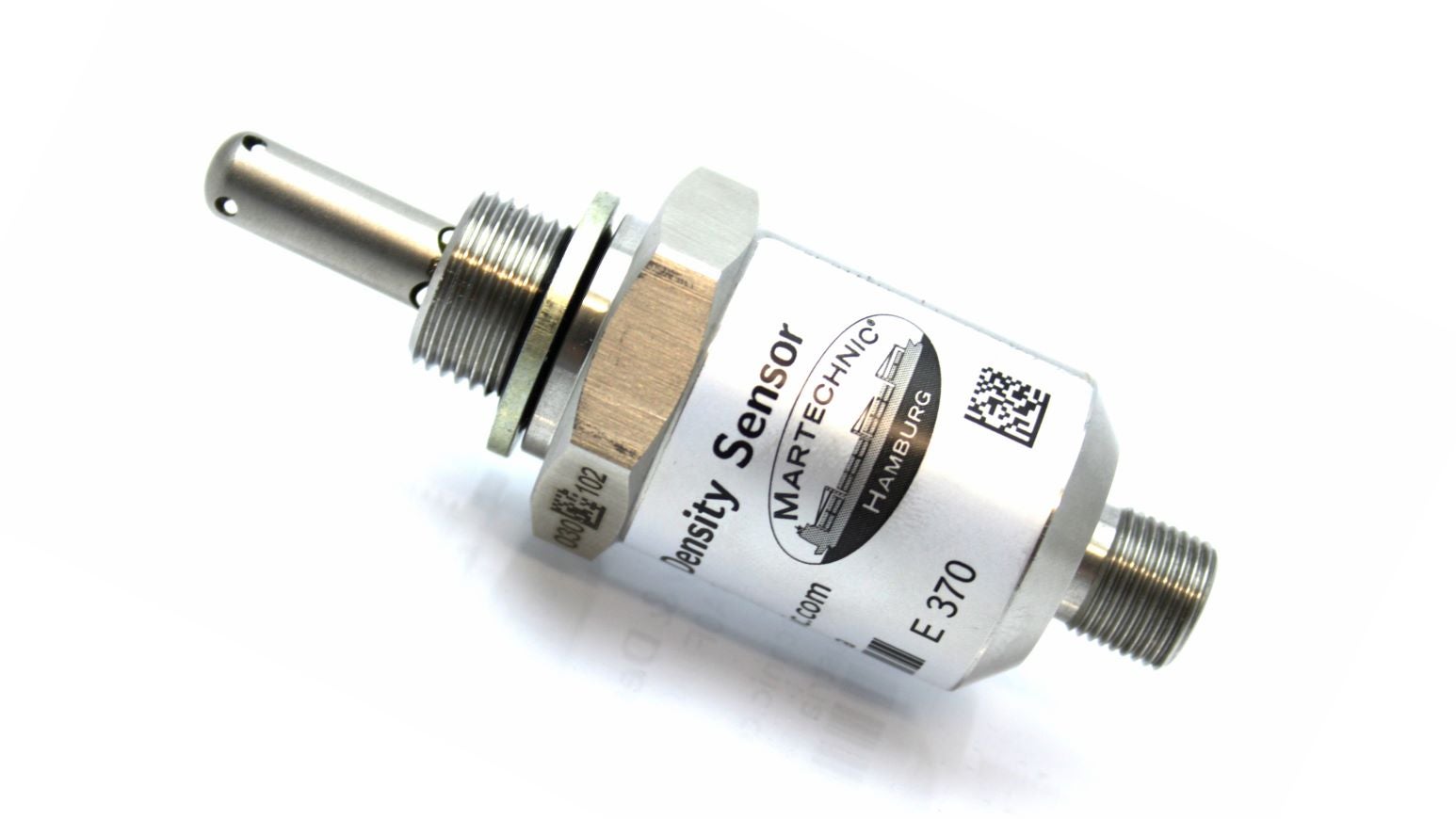 The VISCOSITY & DENSITY SENSOR was developed for the inline condition monitoring of three parameters: viscosity, mass density, and temperature, based on a low frequency resonant sensor element. Designed as a screw-in and immersion device, the VISCOSITY & DENSITY SENSOR achieves the outstanding performance through the combination of a resonator evaluation technology, with a robust and reliable quartz crystal tuning fork resonator.
The SENSOR offers high sensitivity and long-term stability and thus is particularly suitable for fuel, lube, and hydraulic oil condition monitoring in predictive maintenance program. In addition, it can be used for the analysis of process media and monitoring mixing processes.
The VISCOSITY & DENSITY SENSOR features an extended viscosity range, increased accuracy, and high sampling rates. Due to the high measurement rate, excellent data quality can be obtained, even in unsteady environmental conditions (pressure, temperature, flow, vibration). The SENSOR offers digital and configurable analogue interfaces for easy and cost-effective integration into existing environments.
The SENSOR provides continuous measurement and documentation of any deviations from standard specifications. The individual setting of a lower warning threshold allows proper corrective actions on an early stage.  By installing the VISCOSITY & DENSITY SENSOR, maintenance costs can be decreased and oil change intervals could be extended.
The key benefits of the VISCOSITY & DENSITY SENSOR include:
Multi-parameter monitoring: viscosity, density, and temperature
Screw-in compact and robust design for easy integration
High sensitivity and long-term stability
High measurement rate and excellent data quality
Operates in pressurised environments
Modbus RTU interface
Dual programmable 4-20mA outputs
Fluid compatibility: mineral and synthetic oils (further approvals on request)