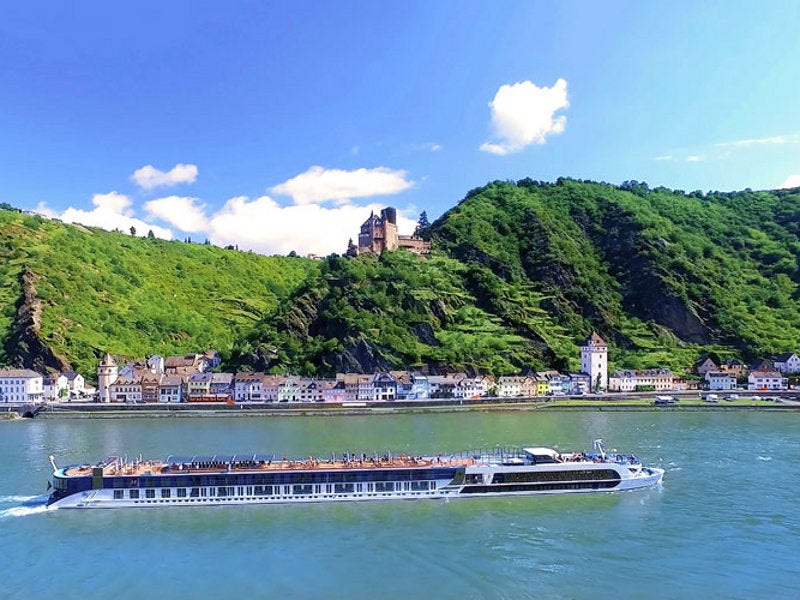 AmaMora is the latest river cruise ship of AmaWaterways. Credit: AmaWaterways.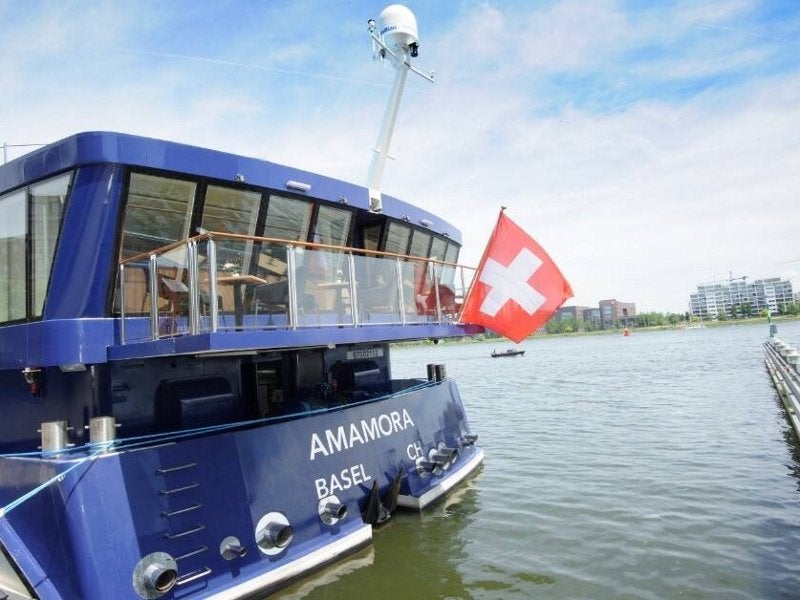 AmaMora embarked on her maiden voyage in June 2019. Credit: AmaWaterways.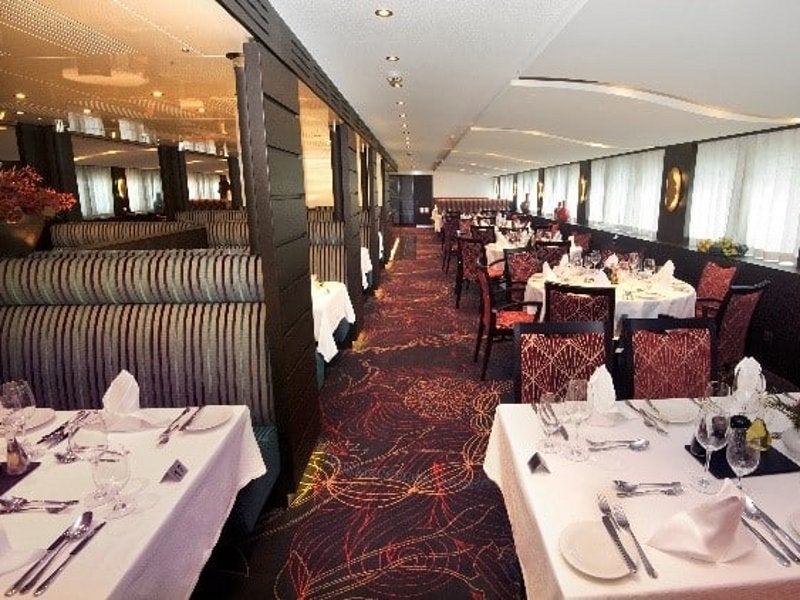 AmaMora cruise ship has the capacity to accommodate 156 passengers. Credit: AmaWaterways.
AmaMora is a luxurious river cruise ship owned by AmaWaterways, a cruise line operator based in the US.
It is the third cruise ship to enter AmaWaterways' fleet in 2019, after its sister ships AmaLea and AmaKristina.
The cruise ship was officially launched by its operator in June 2019, while the christening ceremony will be performed by the ships' godmother Libbie Rice in Lahnstein, Germany, in July 2019.
Including the latest AmaMora ship, AmaWaterways now has a total of 23 cruise ships.
AmaMora cruise ship design and features
The 135m-long and 11.6m-wide river cruise ship is manned by 51 crew members and accommodates up to 156 guests. It features four decks, namely Piano, Cello, Violin, and Sun.
Crew and staff cabins are located towards the stern of the ship in the Piano deck, which also features the engine room, fuel tank, a massage and hair salon, and a fitness room.
The Cello deck houses the main restaurant and staterooms with twin balconies, while the Violin deck features The Chef's Table Restaurant, reception area, gift shop, main lounge and bar, and observation lounge, along with Al Fresco Terrace.
Sun deck, the topmost deck, houses a navigation bridge, a heated pool with a swim-up bar, a walking track, bicycles, sun deck, and a lower sun deck.  Piano, Cello, and Violin decks are accessible by an elevator.
Staterooms on board AmaMora
AmaMora cruise ship features 78 connecting staterooms in six different categories ranging in sizes from 155ft² to 350ft². The 350ft² suite is located on the Violin deck and features a French balcony and an outside balcony.
Violin and Cello decks both feature 235ft² and 210ft² staterooms, as well as French and outside balconies, which offer scenic views.
The Piano deck has 170ft² and 155ft² staterooms that feature only the French balcony, and 160ft² staterooms that have no balconies.
All staterooms are equipped with an in-room temperature control system, spacious bathrooms, large TV and computer, entertainment system, complimentary Wi-Fi and a direct-dial telephone.
Dining and entertainment facilities
AmaMora river cruise ship features multiple renowned dining facilities for guests on board. The main restaurant is stationed towards the bow in the Cello deck, while the Chef's Table restaurant is located on the Violin deck.
"AmaMora cruise ship embarked on her maiden voyage on the Rhine River from Amsterdam in the Netherlands to Basel in Switzerland in June 2019."
Both restaurants offer exquisite, regional cuisines along with traditional and western offerings. Breakfast, lunch, and dinner will be served with sparkling wine and fresh pastries. Guests will get a chance to taste local dishes such as the Hungarian goulash, bratwurst and sauerkraut of Vienna, and French camembert cheese.
The main lounge and bar in the Violin deck offer unlimited wine, beer, and soft drinks. Guests also have access to a 24-hour coffee shop, all-day tapas menu, and afternoon tea in addition to complimentary daily 'Sip & Sail' cocktail hour.
Entertainment facilities on board the river cruise include a fitness room and a pool with a swim-up bar. Bicycles available on board allow guests to explore coastal destinations.
AmaMora cruise ship itineraries
AmaMora cruise ship embarked on her maiden voyage on the Rhine River from Amsterdam in the Netherlands to Basel in Switzerland in June 2019. The seven-night journey covers countries such as France, Germany, the Netherlands, and Switzerland.
The ship will sail festive Christmas Market cruises along the Rhine River in November and December 2019.
It will offer an extensive line-up of up to 20 complimentary tours during a seven-night cruise for guests looking to explore the local culture.