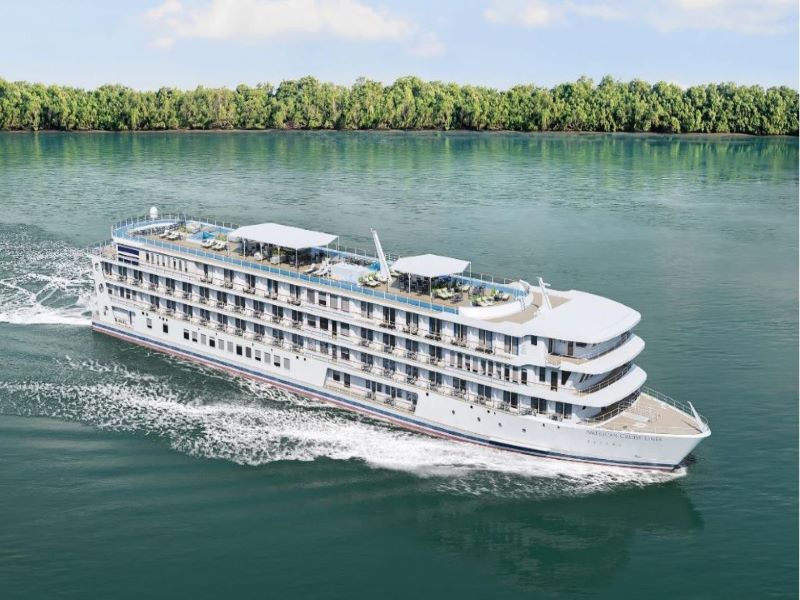 American Melody offers exotic river cruises on the Mississippi River. Credit: American Cruise Line.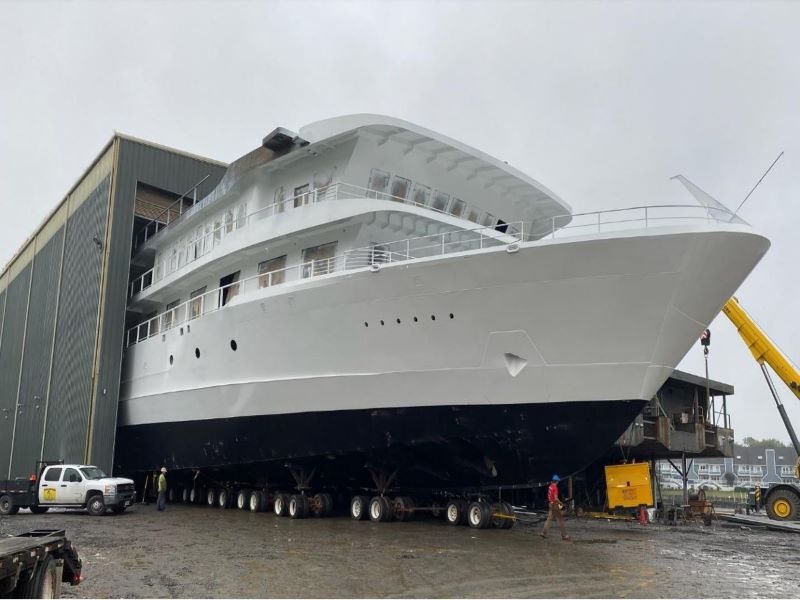 The small cruise ship was constructed by Chesapeake Shipbuilding, a US-based designer and builder of commercial vessels. Credit: American Cruise Line.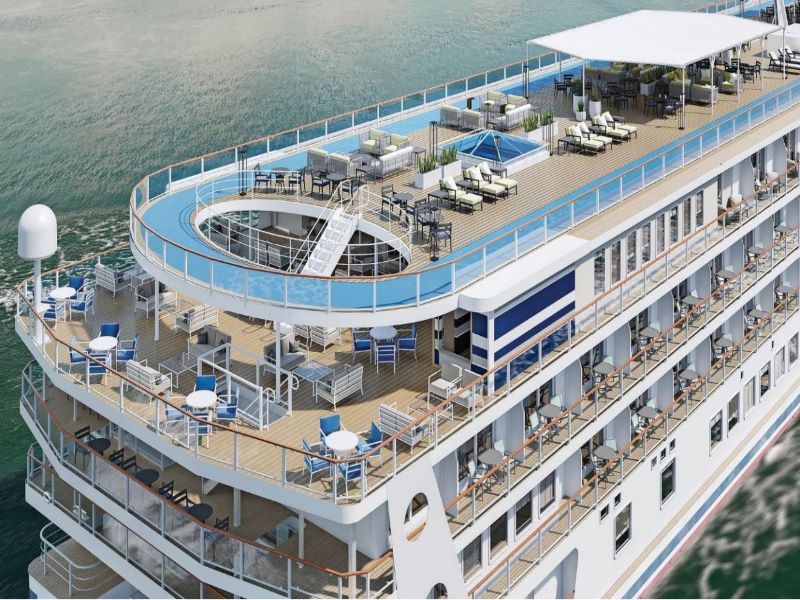 American Melody features a skywalk on the deck five. Credit: American Cruise Line.
American Melody is a new river cruise ship operated by American Cruise Line on the Mississippi river in the US. Built by Chesapeake Shipbuilding, it is the fourth riverboat in American Cruise Line's Modern series riverboats.
The vessel was launched at Chesapeake Shipbuilding's yard in Salisbury, Maryland, US, in November 2020, and was delivered in August 2021. It embarked on its inaugural Mississippi River cruise season in September 2021. The voyage is the company's longest cruise on the Mississippi River.
American Cruise Line is expanding its Modern series vessel fleet. The fifth and sixth boats, named American Symphony and American Serenade respectively, will debut in 2022.
American Melody river cruise vessel design and features
The American Melody river cruise ship, which is the newest ship in the company's Mississippi fleet, features five decks. It can accommodate up to 175 guests in its 91 staterooms.
The interior design concept for the riverboat was created by Studio DADO, a cruise ship and hospitality interior design firm based in the US.
The vessel incorporates the new interior design elements of the cruise line while retaining the unique architecture of modern riverboats.  It features a four-storey glass atrium, and a unique opening bow and a retractable gangway.
The vessel offers panoramic views through floor-to-ceiling glass windows. The staterooms and suites onboard American Melody are of varying sizes ranging between 250ft² (23.22m²) and 650ft² (60.38m²). All the rooms are designed with spacious interiors, full-size bathrooms, and furnished private balconies.
Staterooms
The Grand suite staterooms are located on deck four. Spanning 650ft² (60.38m²), each stateroom features floor-to-ceiling glass windows. The suite comes with a private dining area, and a separate bedroom and living area.
The Veranda suites, which are also on deck four, feature a private walk-out balcony. Each Veranda suite measures 405ft² (37.62m²) and features full-size bathrooms and a large living area that is separated from the balcony by a sliding glass door.
The third deck houses the 350ft² (32.51m²) AAM Private Balcony suites. The AAC Private Balcony staterooms located on deck two offer 316ft² (29.35m²) of space with a sitting area, desk, and full-size bathrooms.
The main deck (deck one) houses the AAR staterooms that include a full-size bathroom, a large picture window, a furnished private balcony, and a large sitting area. Each AAR stateroom has 275ft² (25.54m²) of living space.
The river cruise ship also offers Single staterooms dedicated to solo travellers. Located on decks two, three, and four, the single staterooms measure 250ft² (23.22m²).
Amenities on board the American Melody ship
American Melody features Back Porch Café, a casual outdoor dining space, and a signature Grand Dining Room that offers views of the river. Facilities also include spacious sky-lit lounges, open-air and shaded sundecks, a library, a game room, and a chart room that houses navigation equipment.
A fitness room and yoga-wellness studio is located on the second deck, while the Skywalk walking track is located on the top deck. Elevator access is provided to all five decks.
American Melody itinerary
American Melody's inaugural season comprises the ongoing 22-day Complete Mississippi River Cruise from Natchez, Mississippi, to St Paul, Minnesota.
The riverboat will also embark on eight-day Upper Mississippi River cruises between St Louis, Missouri, and St Paul, Minnesota, and eight-day Lower Mississippi River cruises. The cruises in the inaugural season will continue until December 2021.