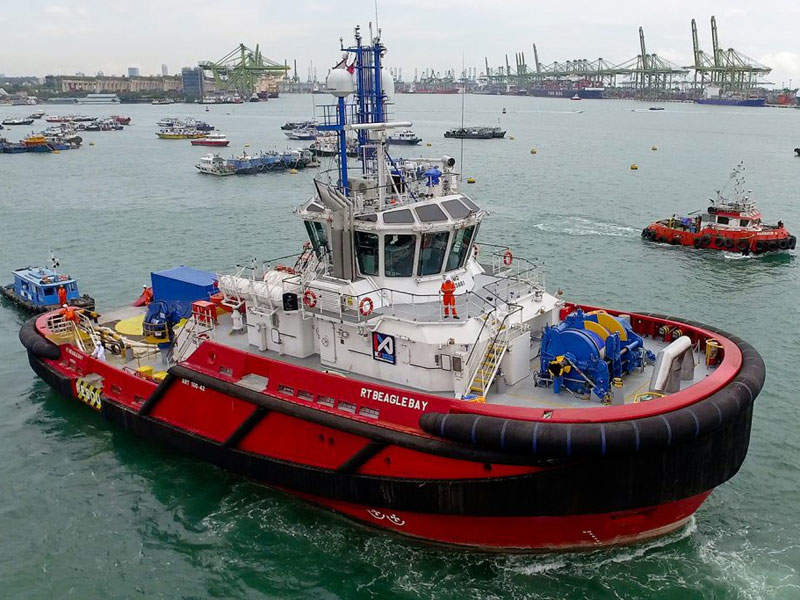 RT Beagle Bay is one of the three ART 100-42 Class Rotortugs owned by KT Maritime Services Australia. Image courtesy of Robert Allan Ltd.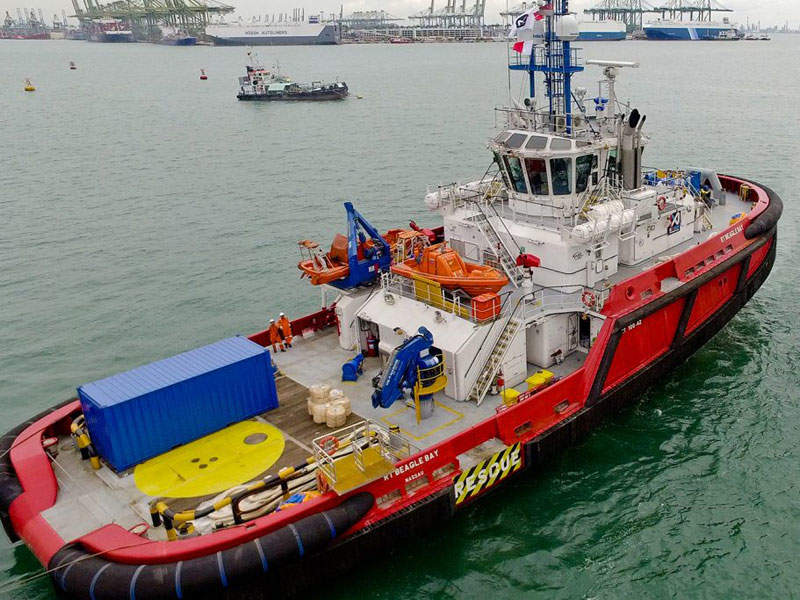 The Rotortugs will support the Shell Prelude FLNG project. Image courtesy of Robert Allan Ltd.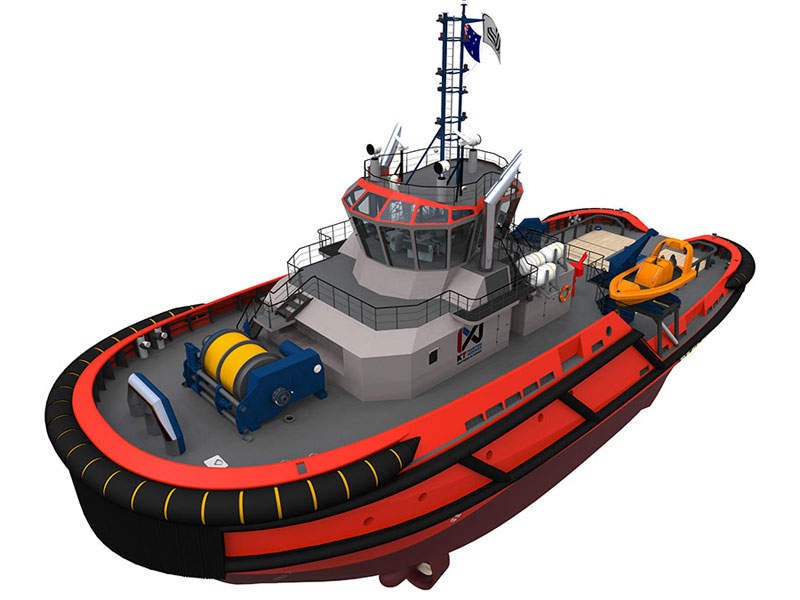 An image showing the deck layout of the ART 100-42 Class ISV. Image courtesy of Robert Allan Ltd.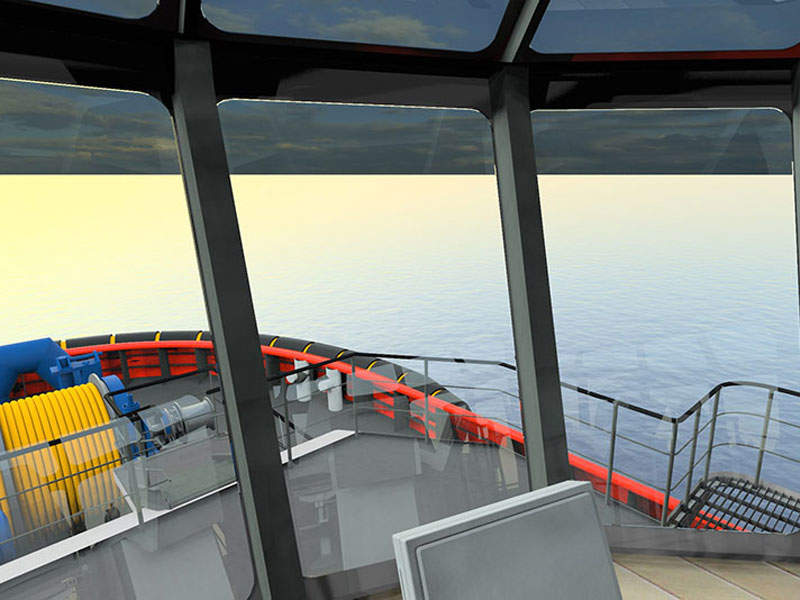 The wheelhouse of the ART 100-42 Class Rotortug offers superior visibility. Image courtesy of Robert Allan Ltd.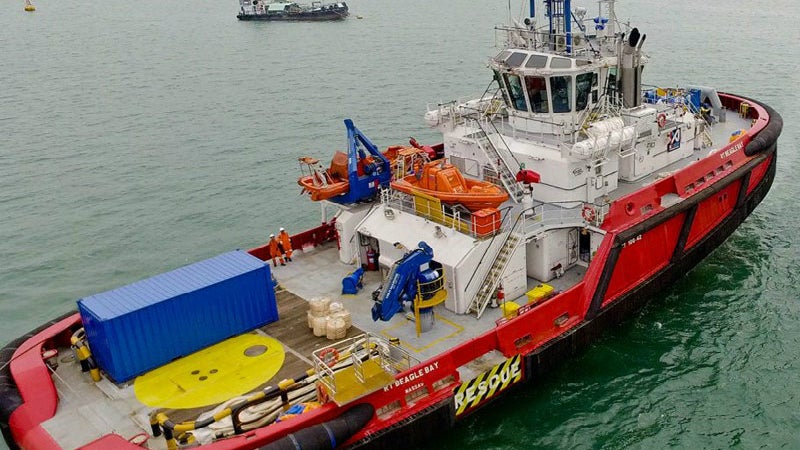 Free eBook
3 Key Tips for a Successful Design Build Project
With supply chain disruptions and inflation creating new challenges for delivery teams, design-build projects are booming. This e-book looks at the 3 essential tips a project delivery team must consider when delivering a successful Design Build project.
by Oracle
The ART 100-42 Class Rotortugs are the world's first purpose-built FLNG infield support vessels (ISVs) developed by Robert Allan. Three vessels were built by ASL Shipyard for KT Maritime Services Australia, a joint venture of KOTUG International and Teekay Shipping Australia.
The tugboats will serve the Shell Prelude FLNG project off the North West coast of Australia. KT Maritime Services Australia received a contract from Shell for the supply of three ISVs in February 2014.
Steel was cut for the first of three ISVs at ASL Shipyard in Singapore in September 2014. The last vessel in the class was floated out in November 2015, marking the completion of the construction phase. Three tugboats, namely RT Beagle Bay, RT Roebuck Bay amd RT Kuri Bay, were delivered by November 2016.
The vessels are capable of conducting escorting, berthing and un-berthing, floating hose handling, pilot transfer, security, emergency response, and evacuation missions.
ART 100-42 Class design
The ART 100-42 Class ISV incorporates Robert Allan's RAstar hull form. The platform reduces motion and accelerations when compared with standard wall-sided hull design. It also demonstrates superior sea-keeping performance in adverse conditions.
The wheelhouse accommodates a control station at forward and aft offering high visibility for the crew. The heavy fendering system on the tug contains an upper row of 1,000mm diameter cylindrical fender and a lower line of W-fender at the bow and stern.
Each vessel has a length of 41.95m, a beam of 16m, a depth of 6.6m and a load line draft of 7.9m. The deadweight and gross tonnages of the vessel are 612t and 1,133t, respectively.
Deck equipment and safety systems
The bow section of the boat is fitted with a Kraaijeveld electric towing SafeWinch, including a split drum, two wildcats, a warping head and spooling gear. The aft is installed with Kraaijeveld electric towing winch with a single drum and spooling gear.
The vessel also integrates a Kooiman retractable towing fairlead, Koiiman delta pins with chain stoppers for hose handling, a 50t deck crane, two 10t tugger winches and a 5t vertical capstan.
It also offers a fire-fighting system that constitutes a single 2,850m³/hr pump, two 1,200m³/hr monitors, water spray and foam system.
The vessel also features a Mako fast rescue craft, six 50-person inflatable life rafts, Dacon scoops and scramble nets, decontamination system, treatment room and a large survivor reception hall.
Tank capacities of ART 100-42 Class
The ISV has the capacity to carry 445m³ of fuel oil, 73.2m³ of fresh water, 15.6m³ of grey water, 15.6m³ of black water, 5.7m³ of foam and 5.7 m³ of dispersant. The high fuel oil and fresh water storage capacities offer the vessel a maximum offshore endurance of 35 days.
"Each vessel has a length of 41.95m, a beam of 16m, a depth of 6.6m and a load line draft of 7.9m."
Accommodation facilities
The Rotortugs accommodate crew in eight cabins on the main and forecastle decks. A spare room with access to the treatment room serves as a recovery room for four survivors.
The lower deck features a recreation room, while the main deck also houses a galley and mess, dry and cold store rooms, and laundry.
ART 100-42 Class propulsion
The infield support vessels are powered by three Niigata 6L28AHX IMO Tier II-compliant main engines driving three Niigata ZP 21 Z-drive fixed-pitch propellers. Each engine generates a maximum power output of 2,220kW at 800rpm. The vessels also integrate three 200ekW CAT C9 ship service generator sets and a CAT C4.4 emergency generator.
The ISV has a maximum speed of more than 12kt and can move sideways with a speed of 6kt. It can generate more than 100t of bollard pull in both forward and rearward directions.
Related projects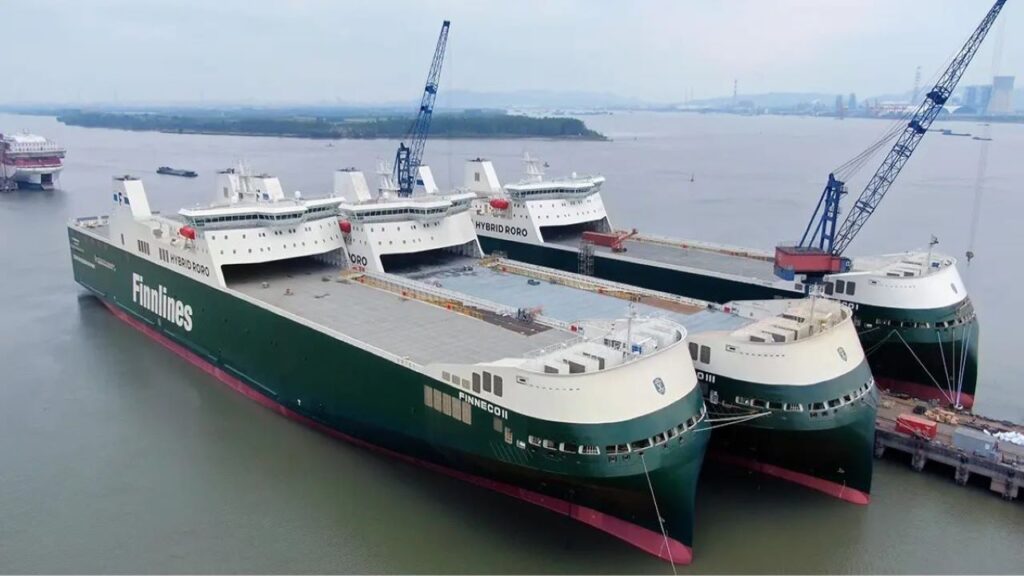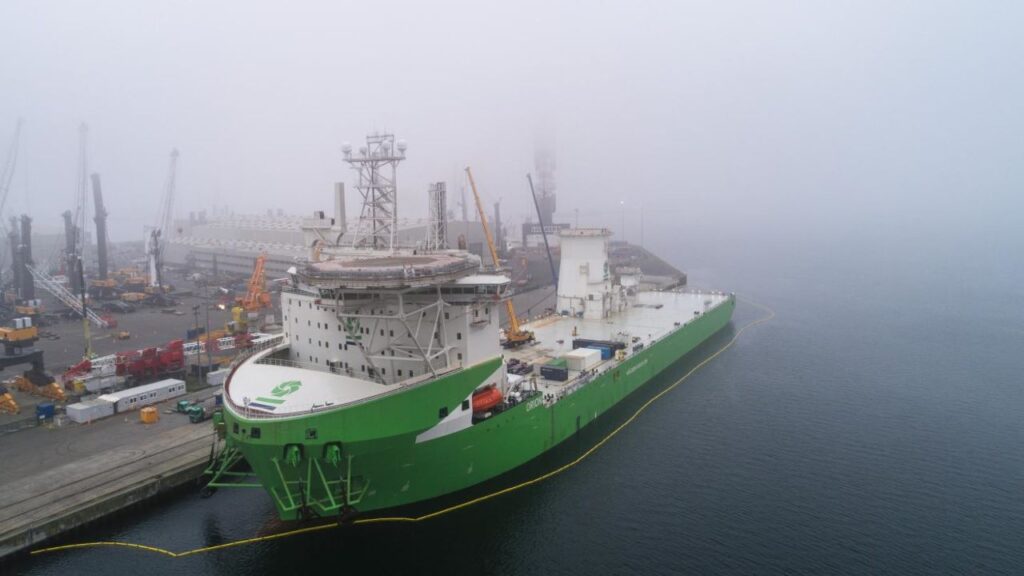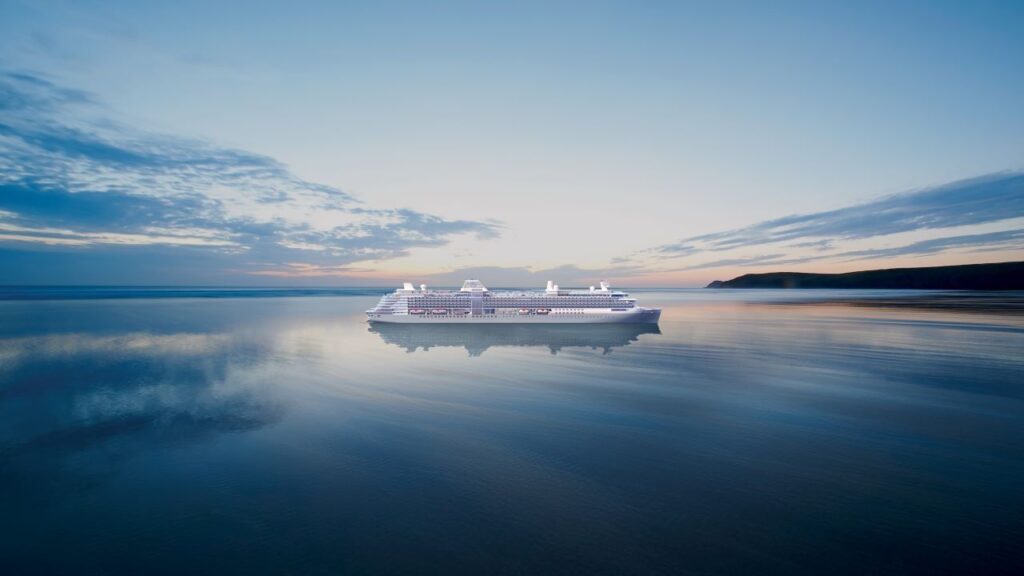 Topics in this article: