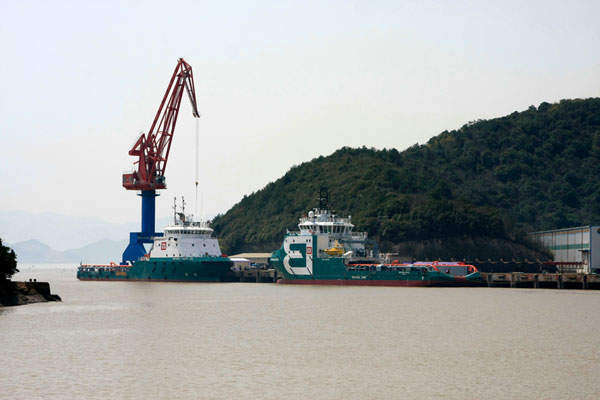 Bourbon Liberty 254 and Bourbon Liberty 301, the first of the Bourbon Liberty 300 series, were named in a common naming ceremony at Sinopacific Zhejiang shipyard.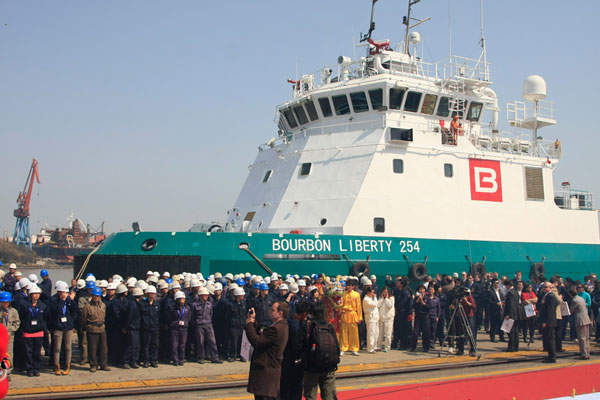 The Liberty 254 AHTS is capable of undertaking shallow water as well as deep-water operations.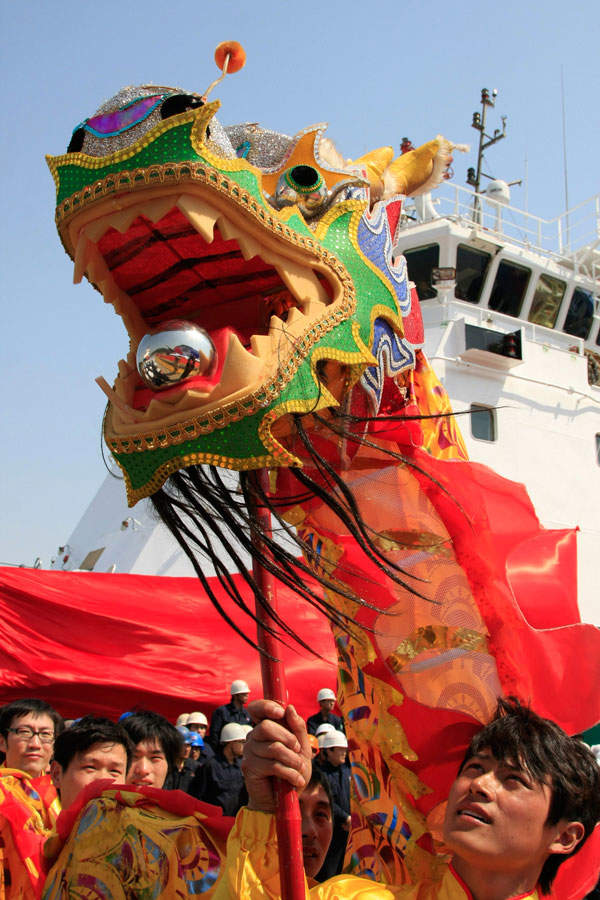 Bourbon Liberty 254, the last of 54 AHTS built by the Chinese shipbuilder Zhejiang Shipbuilding, was delivered in March 2012.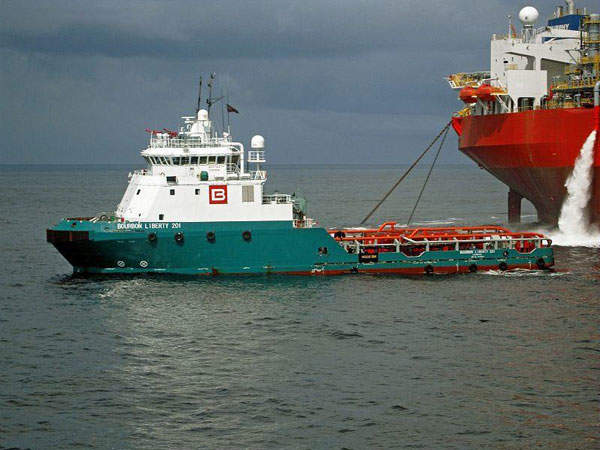 Bourbon Liberty 200 series was ordered in 2008 and the first vessel, Bourbon Liberty 201 was delivered in 2009.
Bourbon Liberty 254 is the 54th and last anchor handling tug supply (AHTS) vessel of the Bourbon Liberty 200 series, owned and operated by Bourbon Group, a French marine services and subsea services provider. She was built in the seaport city of Ningbo, China by Zhejiang Shipbuilding, a subsidiary of Sinopacific Shipbuilding Group. The vessel was delivered in March 2012.
Bourbon intends to deploy Liberty 254 for the replacement market operating in the continental offshore field. The vessel is capable of undertaking shallow water as well as deep-water operations.
The Bourbon Liberty 200 series was ordered in 2008 and the first vessel was delivered in 2009. In order to save time all the vessels were built using modular construction process. The prefabricated construction method allowed the shipyard to launch construction on several ships simultaneously.
Features of Bourbon Liberty 200 anchor handling tug supply vessel series
The Bourbon Liberty 200 series was designed by the American naval architect and marine engineering service provider Guido Perla & Associates (GPA). The vessels are designed to strengthen productivity of oil fields, to meet the increasing deep-water market demand and to support Bourbon's fleet renewal investment.
One of the most prominent features of the vessels in Liberty 200 series is their eco-friendly propulsion system which consumes less fuel, thus emitting less pollutants.
The vessel's diesel-electric propulsion has eliminated the use of drive shafts. This allowed the main engines to be moved from below deck to the main deck level, providing increased cargo capacity.
The two features that differentiate these vessels from other AHTS' of their size are liquid mud tank capacity and delivery capabilities, which are mainly available in much larger ships. The oval-shaped liquid mud tanks are fitted with self-cleaning system.
Design of the Liberty 254 AHTS vessel
The overall length of Bourbon's Liberty 254 AHTS is 59.78m and length between perpendiculars is 57.35m. Beam and depth to main deck are 15m and 5.5m respectively. Design draft of the vessel is 4.3m, while maximum draft and light draft are 4.88m and 2.9m respectively. Her operating displacement is 2,700mt and maximum displacement is 3,150mt.
Gross registered tonnage of the vessel is 1,733t and dead weight at maximum draft is 1,670mt.
The vessel offers a cargo deck area of 331m2, with capacity to carry 540mt of cargo. Bollard pull capacity of the vessel is 80mt.
Fuel oil storage capacity of the tank is 606m3, ballast / drill water storage capacity is 458m3 and fresh water storage capacity is 354m3. About 156m3 dry bulk / cement and 651m3 liquid mud (in eight tanks) can also be stored.
Accommodation
A total of 20 persons can be accommodated on the ship in fully air-conditioned cabins. There are four one-man cabins, four two-man cabins and two four-man cabins. On-board facilities include mess / day rooms, hospital, laundry, galley, stores and an office for client.
Deck and safety equipment
Bourbon Liberty 254 is equipped with a deck cargo crane which can lift 1.8t at 6m outreach. There are two tugger winches, each of 10t pull capacity, and a windlass. There is also a two winch with two drums in waterfall arrangement. Each of these drums is fitted with two cable lifters, a stern roller of 250mt safe working load (SWL) and storage reel.
Safety equipments include a fire fighting (Fi-Fi) system with two pumps and two monitors, MOB boat with davit, and standby rescue equipment.
Navigation and communication
The vessel is fitted with two radars and a radio system compliant with Global Maritime Distress Safety System (GMDSS) A3 rules. The vessel is outfitted with three satellite communications system comprising Vsat, Inmarst fleet 77 and Iridium. Email / IP voice facilities provide other modes of communication.
Propulsion and manoeuvring
Bourbon's new AHTS of Liberty 200 series is fitted with three main diesel generators, each capable of producing 1,825kW. There is also an 180kW emergency generator.
Propulsion for transit is provided by three 1,825kW, Z-Drive, fixed pitch variable speed propellers. Two bow thrusters of 560kW provide smooth manoeuvring.
ABS classed DPII redundant positioning system allows the vessel to automatically maintain her position and heading.
Reference systems include two differential global positioning systems (DGPS), a CyScan sensor, one laser reference unit and an independent joystick system. Sensors and monitoring are provided as per class II requirements.